CITY OF KORONADAL – With the Department's goal of mainstreaming the social protection at the local level and be able to translate social protection inputs into tangible plans of local government units, the Policy Development and Plans Bureau through the Policy and Plans Division of Field Office XII underway the planning of capacity building to selected Local Government Units of the Province of Maguindanao.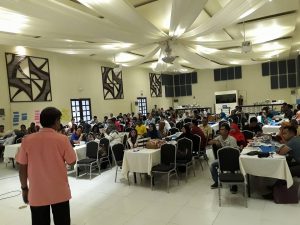 "This envisions to empower and capacitate local government units, civil society organizations and government agencies in implementing social protection programs and projects by providing guidelines in planning, implementing, monitoring and evaluating Social Protection intervention." Said by Almanzor M. Dataya, Planning Unit Head of FOXII
Dataya also added that The Social Handbook will serve as the primary reference manual in implementing social protection interventions rom national to local government unit level. While Social Protection Vulnerability and Adaptation Manual (VAM) is a tool for assessing vulnerabilities to various risks at the local level. SP-VAM will be able to contribute in strengthening the capacities of various stakeholders in social protection assessment, analysis and planning.
"The SP-VAM can help provide tool for generating local data that can be forwarded to higher level decision-maker. This will enable the generation of micro-level assessment vulnerabilities that operationalizes the concept of bottom-up development approach to social protection." He explained
Sessions on Social Protection Overview, Risks, Vulnerabilities and Adaption Strategies, SP-VAM Procedures, Social Protection Program Planning and Guidelines for Monitoring and Evaluation of Social Protection Programs were shared by Marivic Uy-Vergara and Rizza Jane Francisco-Azucena of DSWD Policy Development and Planning Bureau.
"The FRVA – Family Risk and Vulnerability Assessment is a checklist of current vulnerabilities that a family experienced for the past years." Vergara explained before the conduct of assessment in the field.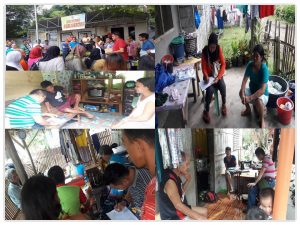 In identifying the experiences of the family that posed hazards and threats, the participants went to Purok Silangan, Barangay San Isidro, Koronadal City to conduct the FRVA-Family Risk and Vulnerability Assessment to selected families. The initial target of the interview is the head of the family or the spouse but the whole family members may be involved.
The 4-day rollout on Social Protection Handbook and Social Protection Vulnerability and Adaptation Manual (SP-VAM) held in the City of Koronadal were participated by selected MSWDOs, MPDOs, MLGOOs, MHOs, and LDRRMOs of the said LGUs. ###