GENERAL SANTOS CITY — The Department of Social Welfare and Development (DSWD) 12  vowed Tuesday to uphold the rights of women in the region as it prepares for the Women's Month celebration.
This year's theme of the celebration is "We Make Change Work for Women".
DSWD-12 assistant regional director for administration Jackia Lao said the monthlong celebration will official start on Monday, March 5, with series of activities in the region regarding the implementation of the Magna Carta of Women.
The Magna Carta of Women or Republic Act No. 9710, passed into law on August 14, 2009, affirmed the role of women in nation-building, assured the "substantive equality" of women and men, and declared as state policies the empowerment of women, providing them equal access to resources and development results and outcome.
At the same time, the law acknowledged that the "equality of men and women entails to abolition of the unequal structures and practices that perpetuate discrimination and inequality."
"Empowering women enables them to confidently and meaningfully engage with appropriate institutions to ensure that they contribute to and benefit from development and changes," Lao said.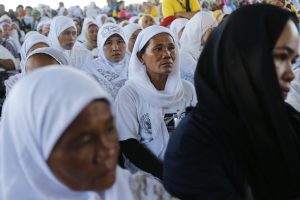 "Making change work for women necessitates strengthening the implementation of the Magna Carta at all levels. It means putting in place functional mechanisms as well as implementing and making known to citizens, programs and services that address strategic gender needs of women," she added.
Dir. Lao said the culmination will be on March 26 where we will have a colorful walk in Koronadal City.
Shierra Usop, DSWD formal for women, said the Women's Month Celebration  every March is part of the worldwide observance of the International Women's Day.
"Our office has been a staunch advocate of women's rights protection and empowerment. We fully support every initiative for the protection of women specially the Indigenous groups," she said.
Dennis Domingo, regional information officer, said under Proclamation No. 224 s. 1998 it declares the first week of March each year as Women's Week and March 8 as Women's Rights and International Peace Day. (JBM/DSWD)