TANTANGAN, South Cotabato, April 4 – The Department of Social Welfare and Development (DSWD) strengthened ties with local government units in implementing the state's conditional cash transfer program in the region.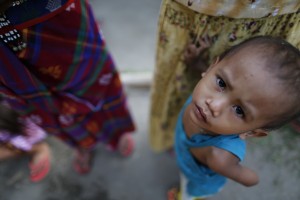 Dr. Renato Oreta, municipal health officer of Tantangan, South Cotabato, himself testified that his office have been closely working smoothly with CCT workers.
"So far, we don't have any problem about CCT implementation even with their workers assigned in our town," Oreta said.
"Actually we don't want a certain cut in our beneficiaries monthly grants if they fail to comply with the conditionality they need the money," he added.
As part of their support to the program, Oreta said in their town they are offering free laboratory and consultation fees to certified CCT beneficiaries.
"We are looking forward the program will continue," he said.
Under its conditions, the CCT allocates grants P500 to P1, 400 for each beneficiary household, depending on the number of eligible children. Each family is allowed a maximum of three children to receive the monthly benefits.
It calls children aged 3 to 18 to stay in school and maintain class attendance of at least 85 percent each month. Pregnant women are also required to avail pre- and post-natal care, and delivery must be assisted by skilled health personnel, while parents are mandatory to take "family development sessions" to enable them to become better parents. (End)