KORONADAL, Philippines, March 22 — The Department of Social Welfare and Development reported Wednesday more than 32,000 households in Central Mindanao region can now stand on their own without the government's assistance under the government's cash transfer scheme.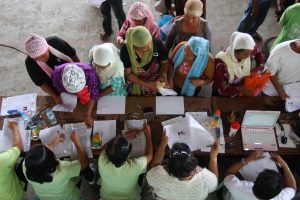 Naifa Balindong, regional program coordinator for operation of Pantawid Pamilyang Pilipino Program, said based on their latest Social Welfare and Development Indicator (SWDI),  said that 32,637 were assessed under Self-Sufficient category in which they can already provide on their own without the assistance.
SWDI is a tool that aims to determine the level of well-being of Pantawid beneficiaries so that appropriate interventions will be provided to them not just by DSWD.
"This shows they already have the means to support and sustain the needs of their members as they have already other sources of income," Balindong said.
Citing additional details, Balindong said the levels of well being of the specific beneficiary is identified and assessed not just with its economic status but includes other indicators such as health conditions, education, and employment.
The Pantawid Pamilyang Pilipino Program provide subsidies to poor households, subject to certain conditions.
In Central Mindanao where there are more than 200,000 beneficiaries, the program requires recipient households to send children to public schools and mothers to regularly visit public health centers.
In exchange of that, the program give each household a P500 monthly allowance to subsidize its basic food needs and additional P300 for every child that goes to school. At least three children from a family can get the school allowance. (End)