ILIGAN CITY, Oct. 24 — Senior officials of Department of Social Welfare and Development (DSWD) assured Monday more aid to families affected by the armed clashes when they return to Marawi City.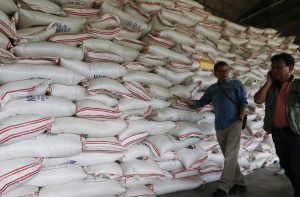 "We need to rebuild Marawi. We need to bring people back as well the normalcy in the lives of the people,"  said officer-in-charge Secretary Emmanuel Leyco.
Leyco said when the people return to their homes laters this month the office is planning to give one sack of rice to every family along with canned goods.
Bai Zorahayda Taha, DSWD 12 regional director, said SEC. Leyco inspected their warehouses for relief aid in the town of Initao, Misamis Oriental and in this city when then fighting erupted on May 23.
Dir. Taha said  SEC. Leyco also met local officials and discussed with other line government agencies officials how to improve government services to affected people.
"The government will provide the relief supplies to affected people until December this year. That's the commitment of the government," Dir. Taha said.
Earlier, the military reported residents from 72 other villages, mostly situated in areas that had been under military and police control, started returning this week.
Marawi, the country's only Islamic City in Mindanao, was devastated by the siege by the militants who waved IS-style black flags and hung them on buildings they had occupied in its business district and outlying areas.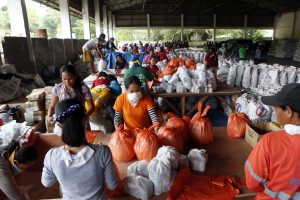 Defense Secretary Delfin Lorenzana earlier said at least P50 billion is needed to fund the rehabilitation of war torn city of Marawi. (( Reports from Jeoffrey Maitem, Dennis Domingo II, Hilbert Estacion, Salahuddin AbdelGafur)