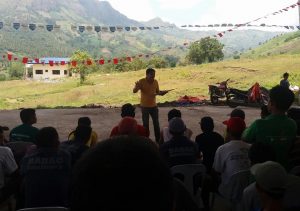 MALAPATAN, Sarangani — Men Opposed to VAW Everywhere of Department of Social Welfare and Development said Thursday they intensified their campaign on violence against women in the region.
Rommel Camaganacan, president of MOVE in the region, said around 300 tribal men along with their wives have attended their daylong orientation last October 10 in the village of Kihan here. All of them are currently covered by the government 's Pantawid Pamilyang Pilipino Program.
"Not all cases of violence against women were committed by men. There are also men advocates working and helping to end VAW," Camaganacan said.
"The participants were receptive. We devide the sessions. Women were also oriented about their rights," he added.
Camaganacan said Bonifacio Selma, Arthur John Gabucan, Merdibon Mangana and Pantawid Pamilyang Pilipino Program Municipal Links facilitated the orientation.
DSWD 12 regional director Bai Zorahayda T. Taha underscored the need to educate the public on women's rights issues as well the urgency of fighting and stopping the abuse and exploitation of women.
"Women's rights are issues that should be supported by all Filipinos — men and women alike. We all have mothers, sisters, wives, aunts, nieces, daughters, and partners," she said.
"Abuses against women are not acceptable and never will be. There is no excuse for abusing and exploiting women, so we must all work together to promote women's rights and help each other understand their importance," she added.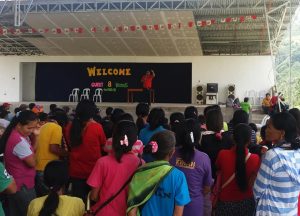 In Manila, the DSWD Central Office is currently monitoring the alarming number of cases of abuse and exploitation of women.
Based on the records of department's Policy Development and Planning Bureau, a total of 2,797 women in especially difficult circumstances (WEDC) were served by the DSWD's residential care facilities from January to September last year.
Based on case category and region, the department monitored and provided assistance to 210,842 WEDC from January to September 2016. Some 127 were cases of sexual abuse (76 rape; 47 incest; and four acts of lasciviousness) and 232 were cases of sexual exploitation (227 cases of prostitution; once case of pornography; and four cases of cyber-pornography).
The MOVE is an organization of men who committed themselves to be actively involved in the elimination of VAW that seeks to speak out against VAW; examine, propose and formulate total male involvement and actions in the elimination of VAW; form partnerships and linkages with similar groups working on VAW, locally and internationally; organize and conduct researches, studies and fora in recognition of the social effects of VAW for policy and program development; and establish resource network on VAW.
Aside from DSWD, local MOVE groups have been established in RegioN 12, Quezon Province, Aklan, Sultan Kudarat, Norther Samar and Southern Leyte. (End)