COTABATO CITY — The Department of Social Welfare and Development (DSWD) delisted over 2,000 beneficiaries from the flagship anti-povety program as part of efforts to strengthen the program implementation in Central Mindanao.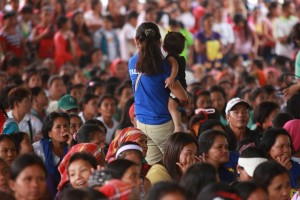 Zorahayda T. Taha, region director of DSWD 12, said around 2,135 households from the region's total 231, 137 beneficiaries were  removed from the agency's database as they have no longer eligible members in the family for the program.
"We have also delisted 36 out of 22894 Households in the Modified Conditional Cash Transfer due to double entry and not eligible," Dir. Taha said.
The MCCT aims to increase the reach of the Conditional Cash Transfer program in order to help families and children that are in difficult situations and overcome such situations and be able to mainstream them into the regular CCT program or popularly known as Pantawid Pamilyang Pilipino Program.
It is a modified approach designed to maximize the reach of the Conditional Cash Transfer Program for the purpose of helping the street children reunited with their families and bring them back to school.
"We are working also on how our beneficiaries can get a job aside from the financial assistance. That's the reason why we have livelihood trainings for them," Dir. Taha said.
"We talked with some of our beneficiaries and told us they wanted to get a job so they can stand on their own," she added. (End)