COTABATO CITY, Jan. 12 — The government spent more than 3.9 billion pesos for cash grants and other programs for beneficiaries covered by conditional cash transfer in Central Mindanao last year.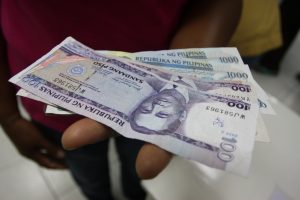 Julieta Clavel, CCT regional project coordinator, cited in their 2017 accomplishment report the money were used to pay for the monthly grants of 231,150 households under the program also known Pantawid Pamilyang Pilipino Program.
At the same time, Clavel said part of the money went to monthly rice subsidy to each household-beneficiaries.
"Our clients were also provided skills training, psychological counseling and livelihoods assistance," she said.
Under CCT, children aged 3 to 18 have to stay in school and maintain class attendance of at least 85 percent each month.
Pregnant women are also required to avail pre- and post-natal care, and delivery must be assisted by skilled health personnel, while parents are mandatory to take "family development sessions" to enable them to become better parents. (end)