GENERAL SANTOS CITY, February 6 — Residents covered by the government's pro-poor Conditional Cash Transfer Program will get additional P200 in their monthly subsidy this year as part of the state's new tax reform bill implementation.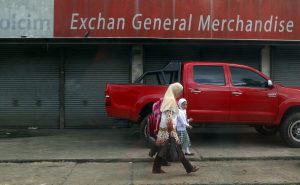 Bonifacio Selma, Department of Social Welfare and Development 12 division chief for promotive services, said Tuesday the additional money will be given to beneficiaries anytime within the year.
Selma said around 233,288 households, including those from Marawi City that were affected by last year's armed conflict, are currently covered by the program.
"The money will be directly transfer to the accounts of our beneficiaries. This will help them cope with the increase of commodities in the market," Selma said.
Dennis Domingo, DSWD 12 regional information officer, said there is no fix date yet as to when the additional subsidy will reflect in the accounts of beneficiaries as they are awaiting for the go signal from the Central Office.
Under CCT,  the government allocates grants amounting to P500 to P1, 400 for each beneficiary household, depending on the number of eligible children. Each family is allowed a maximum of three children to receive the monthly benefits provided they have to stay in school and maintain class attendance of at least 85 percent each month.
At the same time, pregnant women are also required to avail pre- and post-natal care, and delivery must be assisted by skilled health personnel, while parents are mandatory to take "family development sessions" to enable them to become better parents. (JBM/DSWD)