KORONADAL CITY — The Department of Social Welfare and Development (DSWD)12 warned Thursday beneficiaries of conditional cash transfer program against pawning their automated teller machine cards.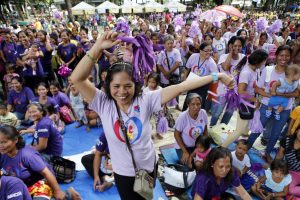 Bai Zorahayda T. Taha, regional director of DSWD 12, said she directed all municipal as well city links to monitor if there are cases of beneficiaries engage in pawning their cash cards.
"The first offense they have to sign an agreement not to do it again; second offenders would be suspended of two months' worth of benefits, while third offenders would be disqualified as beneficiaries,"Dir. Taha said.
More than 231,150 households are covered by the agency in the program also known Pantawid Pamilyang Pilipino Program.
Under CCT, children aged 3 to 18 have to stay in school and maintain class attendance of at least 85 percent each month.
Pregnant women are also required to avail pre- and post-natal care, and delivery must be assisted by skilled health personnel, while parents are mandatory to take "family development sessions" to enable them to become better parents. (JBM/DSWD)