KORONADAL CITY — Senior officials of Department of Social Welfare and Development reported Monday the central government set aside about P132 million to fund several livelihood projects for people affected by last year's armed conflict in the country's Islamic City.
Gemma Rivera, DSWd 12 assistant regional director for operation, said the money, P132,534,291.25, will be used  to cover  the provision of livelihood assistance of residents displaced and still staying at evacuation enters in Marawi City.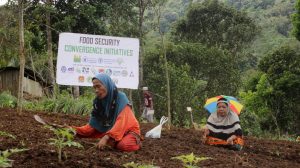 "The funding was obligated late last year and it will be used for first and second quarter this year," she said.
Jackia Lao, assistant regional director for administration, said around  32,491 internally displaced persons will benefit the livelihood projects such as Seed Capital Fund; Cash for Building Livelihood Assets; and employment facilitation.
"There were skills trainings already conducted under Sustainable Livelihood Assistance from our agency as well Region 10," she said.
"We are closely working with TESDA and other government agencies. We are assisting them in acquiring pre-employment requirements, such as birth certificate, NBI clearances, and school diploma," she added.
DSWD Officer-in-Charge Emmanuel Leyco assured  residents of Marawi the state will continue helping them until they recover from last year's five month conflict.
"We would like to assure our fellow citizens from Marawi City that while the DSWD responds to other disasters the country is facing right now, we will continue to extend aid to them through livelihood opportunities that will help them get back on their feet and start their lives anew," Leyco said.
On May last year nearly half million people were displaced after clashes flared up when soldiers and policemen moved to arrest Isnilon Hapilon, the acknowledged head of the Islamic State in Mindanao who is on the list of US most wanted terrorist. (JBM/DSWD)