KORONADAL CITY — The Department of Social Welfare and Development (DSWD) 12 released Tuesday more than 16 million worth of financial capital assistance to identified associations as part of central government's efforts to combat poverty in the region.
Gemma Rivera, DSWD 12 assistant regional director for operations, said at least 41 qualified organisations were also given civil society certificates during the ceremonial turn over of their respective checks at the regional office in this city.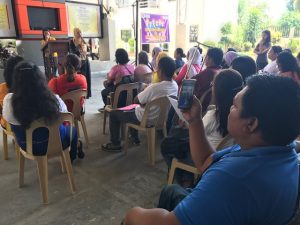 "We hope that with the cash assistance all of you can start with business for a better life," ARD Dir. Rivera said.
Bonifacio Selma, promotive division chief, said the financial assistance for the 41 organizations with members also covered by the government's conditional cash transfer program, was channeled through the office's Sustainable Livelihood Program.
"We will be monitoring the progress of their business they indicated in their proposals," he said.
Archie Valdez,  Association of Nationalist Disabled Persons in Koronadal City, thanked the government for the assistance.
Valdez said they proposed Php 100,000. 00 to procure  egg incubator for Balut – boiled fertilized duckling egg— business.
"Once we have the incubator, we will buy the eggs from our suppliers and our group will sell it to the public," he said.
The DSWD SLP program aims to improve the standard of living of poor households by facilitating opportunities for development and management of resources viable for micro-enterprises, community empowerment through skills training and employment facilitation. (DSWD/JBM/SMS)