T'BOLI, South Cotabato — Residents covered by the country's anti-poverty program convened in this town remote village on Friday, June 9, to celebrate family day  that highlighted the importance of family unity and togetherness.
Thousands of beneficiaries of Pantawid Pamilyang Pilipino Program attended the event held at the gymnasium of Aflek village,  according to regional director Bai Zorahayda T. Taha.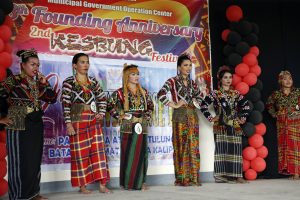 "It is important that there is adequate assistance provided for families, especially the poor, to strengthen them. That is why our government government, together with the local government units, are helping each other in the delivery of services," Dir. Taha said, adding in the context of social development, families should remain at the center whether in the conceptualization or implementation of policies and programs.
Lawrence Belle Develos, municipal link, said their daylong event, which coincide in the town's 2nd Kesbung (unity) festival, aimed to enhance and motivate the hidden skills of beneficiaries as part of the family development sessions.
"It's fun. We have dance, singing and beauty pageant contest," she said.
Under its conditions, the program, also known as Conditional Cash Transfer,  allocates Php 600 monthly rice allowance and P500 to P1, 400 grants for each beneficiary household, depending on the number of eligible children. Each family is allowed a maximum of three children to receive the monthly benefits.
It calls children aged 3 to 18 to stay in school and maintain class attendance of at least 85 percent each month. Pregnant women are also required to avail pre- and post-natal care, and delivery must be assisted by skilled health personnel, while parents are mandatory to take "family development sessions" to enable them to become better parents. (DSWD-12/SMS)