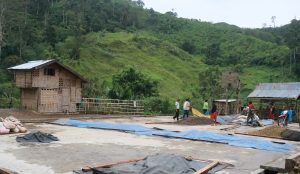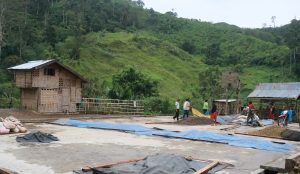 Koronadal City—The Department of Social Welfare and Development in Region 12 has completed 472 of various community projects through one of its flagship poverty-alleviation programs, Kalahi-CIDSS, an agency official announced Thursday.
Gemma N. Rivera, assistant regional director and Kalahi-CIDSS program manager of DSWD-12 said that the various completed projects were implemented in 17 municipalities in the region from 2014 to 2018.
"These projects have been implemented not just to address the various identified community problems but also to empower the villagers and local government units by adopting community-driven development as a strategy," Rivera said.
Rivera added that the completed community projects are result of convergence efforts of the agency and local government units by giving ordinary citizens an opportunity to make informed decisions to identify their problems, plan, manage, implement, monitor and sustain their chosen projects.
"These projects are usually located in hardest-to-reach communities in the region basically to facilitate the access of basic social services especially of the poorest among the poor villagers," Rivera said.
Among the towns who benefited the projects are Alalamada, Aleosan, Banisilan, Carmen and Pikit in North Cotabato, Bagumbayan, Isulan, Kalamansig, Lambayong, Lebak, Lutayan, Palimbang and Senator Ninoy Aquiono in Sultan Kudarat and Glan, Kiamba, Maasim and Maitum in Sarangani Province.
Funded through World Bank and local counterpart contributions of barangay and municipal government units, the total amount of completed community projects is P734 million according to Rivera.
The agency is targeting to complete more than 100 other community projects including schools, bridges, water systems, roads, pre and post-harvest facilities, health stations, disaster response and rescue equipment, livelihood, flood control and many others that are currently implemented in various towns in the region.
Kalahi-CIDSS is one of the poverty-alleviation programs of the government that is being implemented by the DSWD. It uses the community-driven development (CDD) approach, which enables communities in targeted poor and disaster-affected municipalities to identify their own needs, and collectively implement and manage solutions to these needs. (Hilbert T. Estacion, regional social marketing officer, DSWD 12)