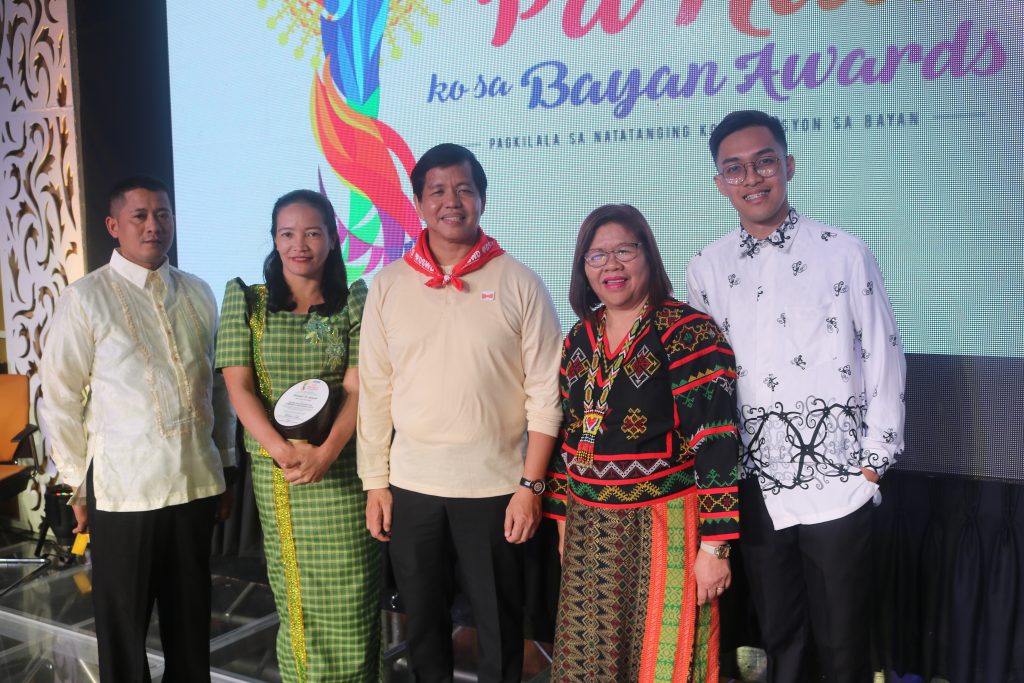 ISULAN, Sultan Kudarat—A local volunteer group of DSWD Region 12 has been recognized as Best Volunteer Group during the agency's 8th PaNata Ko sa Bayan Awards Ceremony recently at the Landbank Auditorium, Landbank Plaza, Malate, Manila.
United Volunteers for Community Progre is a recognized organization of barangay and municipal local government unit of Isulan that serves as partner of development in local development initiatives. It is a group of Kalahi-CIDSS community volunteers from 2011, representing various sectors in the village to help improve the well-being of villagers, encourage participation of various sectors in various development programs, and improve the delivery of coordinated social services.
The organization is a partner of DSWD and local government in implementing programs, designing citizen monitoring initiatives, to empower and foster active citizenship at community levels, and building partnerships between citizens and government in the practice of social accountability.
"Being a volunteer is not an easy job, it takes passion, commitment and sacrifices. This award symbolizes our desire to influence our peers to commit in nation-building and to uplift the principles of community-driven development approach,'' Mayvel Aquino, 45, the organization's President.
Aquino also added that the award is a manifestation of the hard work they have offered into the program, the award will also inspire them to continue their commitment in helping their community and in empowering their neighbours to help in achieving the goals of Bayanihan.
Gemma Rivera, Assistant Regional Director for Operations and Regional Program Manager of Kalahi-CIDSS DSWD XII, said that individual or group volunteers like the UVCP is the pride of region and is a living proof that they are still the lifeblood of the program.
"Volunteers recognized nationwide for their heroic deeds are the trophies of the program, it is my honour to have been a part of their journey and to witness their hard work being recognized by the government", Rivera said.
The annual PaNata ko sa Bayan Awards recognizes partners and stakeholders who have been helpful in providing assistance to various activities of the DSWD especially during disaster and emergency response operations, implementation of protective and promotive programs and services, capacity building activities , and other means of support to assist the marginalized and poor sectors of the society.
The UVCP is a volunteer group is under the DSWD XII Kalahi-CIDSS program who also garnered several awards in the Regional and National Bayani Ka! Awards and was a finalist in Buhay ang Pangarap Awards of the Aljay Corporation last 2018.