SULTAN KUDARAT – The Department of Social Welfare and Development (DSWD) Field Office XII through the National Household Targeting Unit (NHTU) and the Provincial Local Government Unit of the Province of Sultan Kudarat entered into a Memorandum of Agreement to access the information of the identified poor households of the province.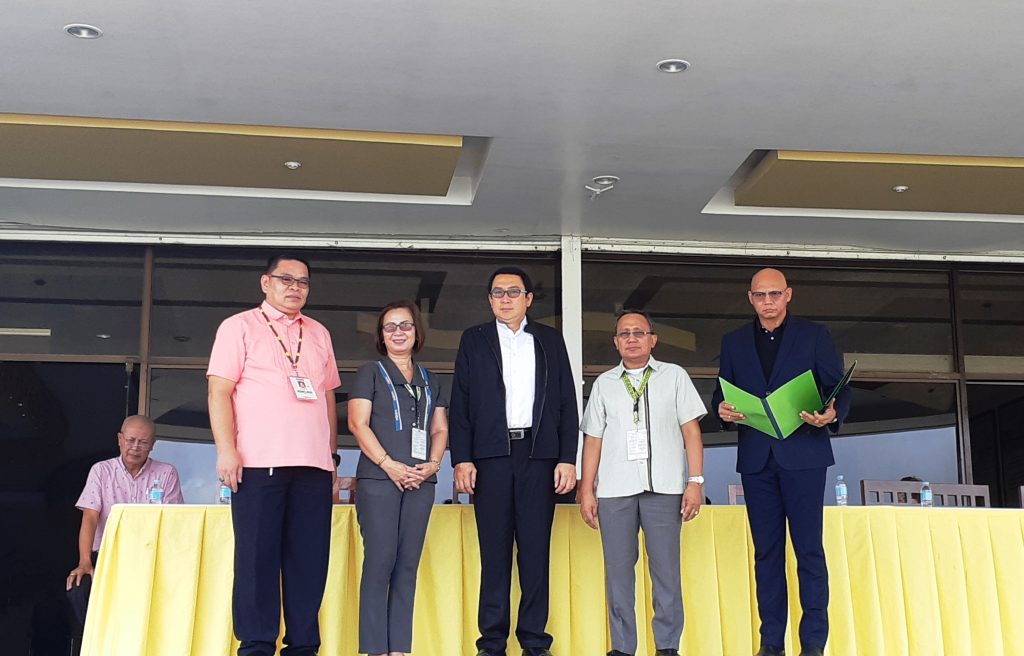 The Provincial Planning and Development Coordinator (PPDC), Engr. Ramos B. Zaragosa said that the Listahanan database was the long-awaited database that planners wanted to be in reality. This database is very useful in the formulation of several development plans that LGUs are preparing.
According to Datu Pax S. Mangudadatu, Former Provincial Governor of Sultan Kudarat, the Listahanan database is very timely and necessary for mapping the poorest of the poor in order to ensure the extension of public services for the needy inhabitants of the province. The services in terms of livelihood assistance and other programs for the poor, we can easily identify if who and where the poor are located.
"The information of the poor households gained from DSWD Listahanan database will be used to fill-in the indicators for poverty statistic on household's population or data on social services, to cite accurate figures in giving the statistical information regarding PWDs, senior citizens, solo parents, poor households; to be used during the project planning and policy direction on social protections; and for educational, information drive regarding poverty incidence, family data sets, and etc." – Mangudadatu added.
Moreover, Elenita L. Saavedra, Provincial Social Welfare and Development Officer added that we are privileged to be given access to Listahanan. It will be our authoritative source of our statistical citations. This will also give us accurate projections on our planning and project directions. Glad to know we are the first few who have availed of this opportunity.
"The Listahanan database will be very useful on social programs and services of the province of Sultan Kudarat." – Saavedra ended.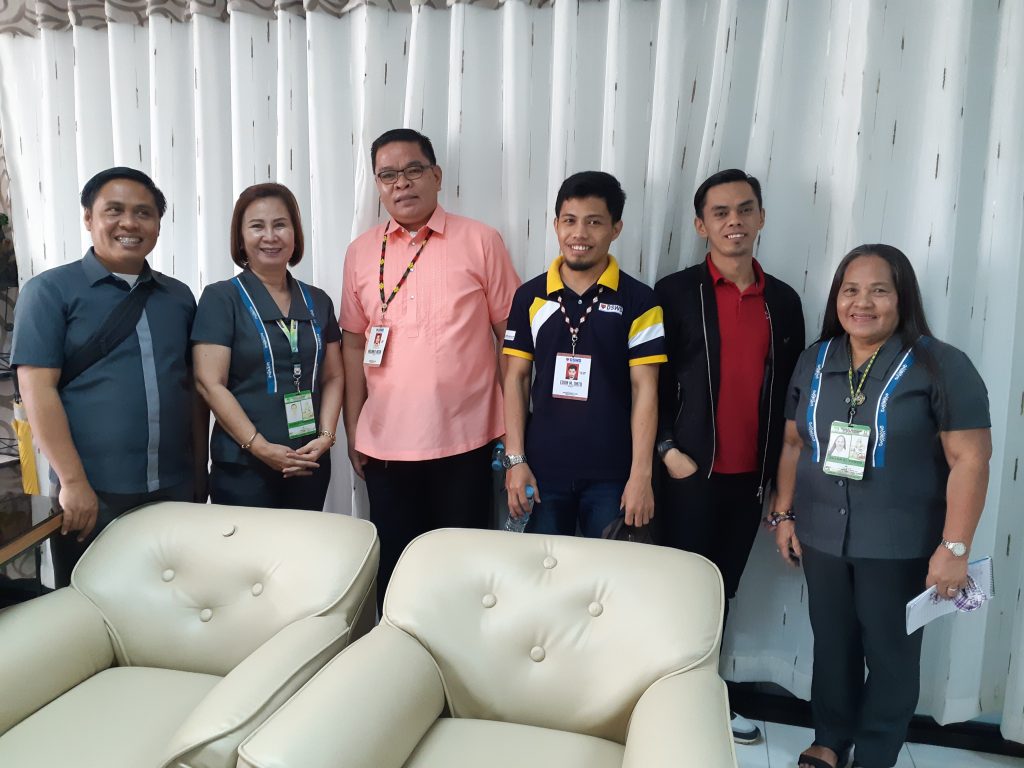 Here are some of the datasets that the Province of Sultan Kudarat will utilize:
Family income per municipality and city
Number of PWDs in every municipality
Number of old persons per barangay, municipality and city
Number of youth in every barangay, municipality and city
Number of children in early childhood education
Number of solo parents
Number of parentless children
Ecological profile
PDPFP-CCA
Agricultural profile
Educational profile
GAD indicators
As indicated in the data sharing guidelines, all stakeholders requesting access to the list of poor households are required to designate at least one (1) Data Protection Officer who will oversee the use, security and protection of the data. Furthermore, data users have to submit reports to the DSWD on how the data were utilized including if these were shared with other data users.
The province of Sultan Kudarat designated Elenita L. Saavedra, Provincial Social Welfare and Development Officer, as Data Protection Officer while Assistant Regional Director for Administration Jackiya A. Lao as designated Data Protection Officer of DSWD XII.
"Aside from the fact that Listahanan provides face to the statistics, the Province of SK can use information of poor households in targeting of social assistance programs, planning, validation and research." – Shared by Maslama B. Hassan, Regional Field Coordinator of Listahanan during the turn-over ceremony.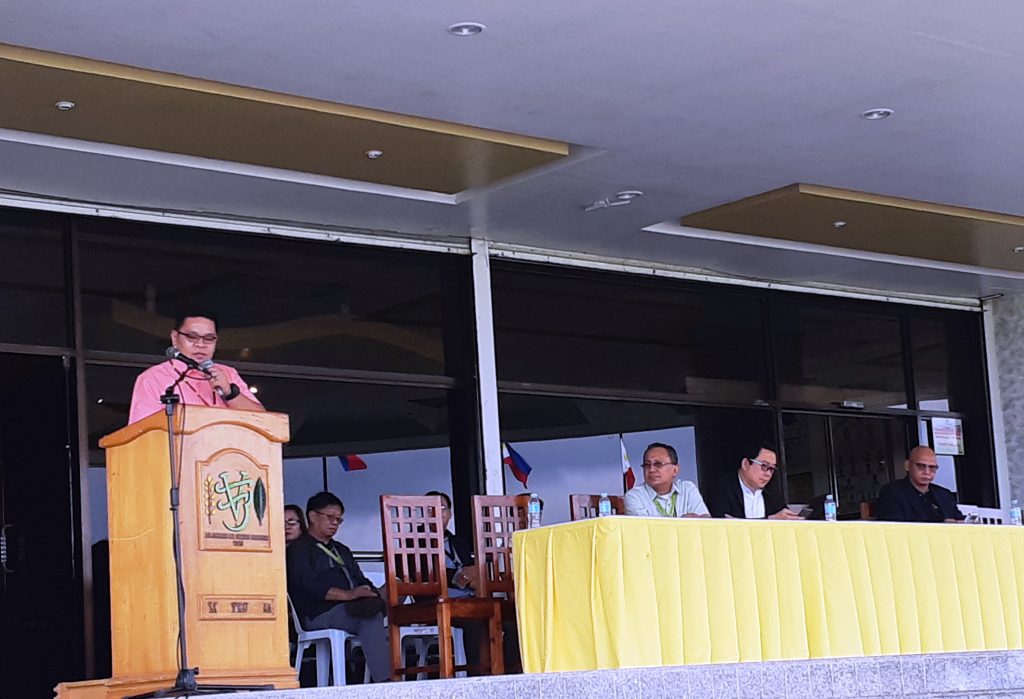 In addition, the generated list of poor families from the database can be shared with national government agencies and other stakeholders upon execution of a Memorandum of Agreement (MOA) between DSWD and the data user to ensure that such data will be used only for its intended purposes.
"The DSWD Listahanan makes available the database of households AT NO COST," Maslama ended.
DSWD XII Listahanan Data as of December 31, 2017
There were 361,924 identified poor households on SOCCSKSARGEN: South Cotabato – 78,173 HHs, North Cotabato – 138,550 or 38.28% HHs, Sarangani – 55,919 or 15.45% HHs and Sultan Kudarat – 76,724 or 21.20% HHs and Cotabato City – 12,558 or 3.47% HHs.
Of the total 76,724 or 21.20% of the identified poor HHs in the province of Sultan Kudarat, the following are the breakdown per city and municipality:
| | |
| --- | --- |
| City / Municipality | Identified Poor Households |
| PALIMBANG | 12,936 |
| LEBAK | 10,755 |
| LAMBAYONG (MARIANO MARCOS) | 7,092 |
| LUTAYAN | 6,419 |
| ESPERANZA | 5,895 |
| BAGUMBAYAN | 5,742 |
| SEN. NINOY AQUINO | 5,680 |
| ISULAN (Capital) | 5,283 |
| KALAMANSIG | 5,252 |
| COLUMBIO | 4,942 |
| CITY OF TACURONG | 3,510 |
| PRESIDENT QUIRINO | 3,218 |
| Grand Total | 76,724 |
To request the list of poor households including their personal information, the following documents are needed along with the letter of request addressed to the Regional Director:
Local Government Units (LGUs)
Signed MOA (Governor/Mayor)
Sangguniang Panlalawigan/ Bayan Resolution
Executive Order designating a Provincial/City/Municipal Data Privacy Officer
National Government Agencies (NGAs)
Signed MOA with designated Data Protection Officer
Civil Society Organizations (CSOs)
Signed MOA with designated Data Protection Officer (DPO)
Board Resolution (original copy)
Valid proof of identification of agency head and DPO
SEC Registration
Members of the Academe
Data sharing shall be limited to raw data and statistics
The letter of request from researcher/professor/research adviser and vouched by the Dean or any school authority
To date, the DSWD Listahanan has existing MOA with NEDA XII, Socoteco I, Municipality of Bagumbayan and Province of South Cotabato.
Listahanan, also known as the National Household Targeting System for Poverty Reduction (NHTS-PR), is an information management system that identifies who, where and how many poor are nationwide.###