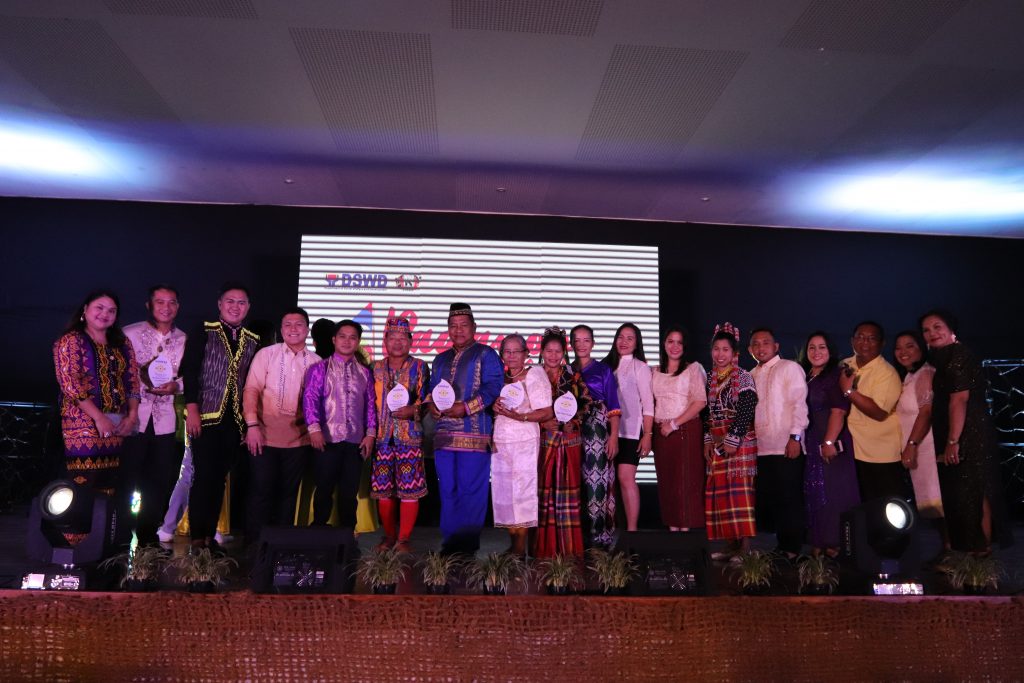 KORONADAL, South Cotabato—Five community volunteer groups of Department of Social Welfare and Development Region 12 have been recognized as country's development heroes in the recently concluded annual national Bayani Ka! Awards in Butuan City, an agency senior official said Friday.
Cezario Joel C. Espejo, DSWD 12 regional director said that the volunteer groups were recognized based on their outstanding contributions to the various development initiatives in their respective municipalities through the agency's Kapit-Bisig Laban sa Kahirapan-A Comprehensive and Integrated Delivery of Social Service (Kalahi-CIDSS).
"These are our local heroes who have selflessly dedicated their time, talent and even tears without expecting in return in order to address their community pressing needs, benefiting various sectors," Espejo said.
Hailing from the far-flung village of Limulan, Kalamansig, Sultan Kudarat, the Parents-Teachers Association of FB Concha Elementary School was recognized for their valuable contributions in the constructions of youth shelter and hanging bridge worth P4.44 million, benefiting Manobo children to increase school's attendance and completion rate.
"Our Manobo school children do not have to struggle a two-hour walk and risk their lives crossing rivers, before reaching the school," Arnel Acuña said, school principal and the barangay subproject committee chairperson of Kalahi-CIDSS. He received the award on behalf of the FB Concha Elementary School for Bayani Ka! for Indigenous Peoples' Welfare Category.
The barangay subproject management committee (BSPMC), composed mainly of senior citizens, of Barangay Kapatan in Glan, Sarangani Province has been a recipient of Bayani Ka! Awards for Elderly Category. The organization has been instrumental in bringing together various sectors of the village to end the perennial flooding through the construction of grouted rip rap line canal amounting to P2.1 million.
The Kapatan Women Association of Gasi, Kiamba, Sarangani Province has been recognized for rallying empowerment for the T'boli women and rekindle "bayanihan" resulting to the rapid development of the area with the construction of various projects including P2.4 million worth of hanging footbridge.
The organization is this year's awardee for Gender and Development Category.
In Tibpuan village of Lebak, Sultan Kudarat, the destructive tides and seashore erosion have been addressed with the construction T-breakwater amounting to P4.10 million, benefiting 1, 722 households, through the synergized efforts of the community led by barangay subproject management committee which was awarded as Bayani Ka! for Environmental Protection Category.
This year's Best Sustained Community Volunteer Group Category went to United Christians-Muslims Farm Workers Association from Katitisan, Lambayong, Sultan Kudarat. This Kalahi-CIDSS volunteer group was recognized for their selfless dedication to address the lack of potable water in the community through putting up of water refilling station worth P954, 000.00.
"These community volunteers will be addition to our pool of community-driven development advocates in the Philippines", Espejo said.
Espejo added that the agency now is moving towards the institutionalization of the Kalahi-CIDSS Program's strategy which is proven to be effective in reducing poverty, improving local governance and empowering local communities.
Kalahi-CIDSS is one of the programs of the government implemented by the DSWD. It uses the community-driven development (CDD) approach, which enables communities in targeted poor and disaster-affected municipalities to identify their own needs, and collectively implement and manage solutions to these needs. ### (HILBERT T. ESTACION, regional social marketing officer, DSWD 12 Kalahi-CIDSS Program)