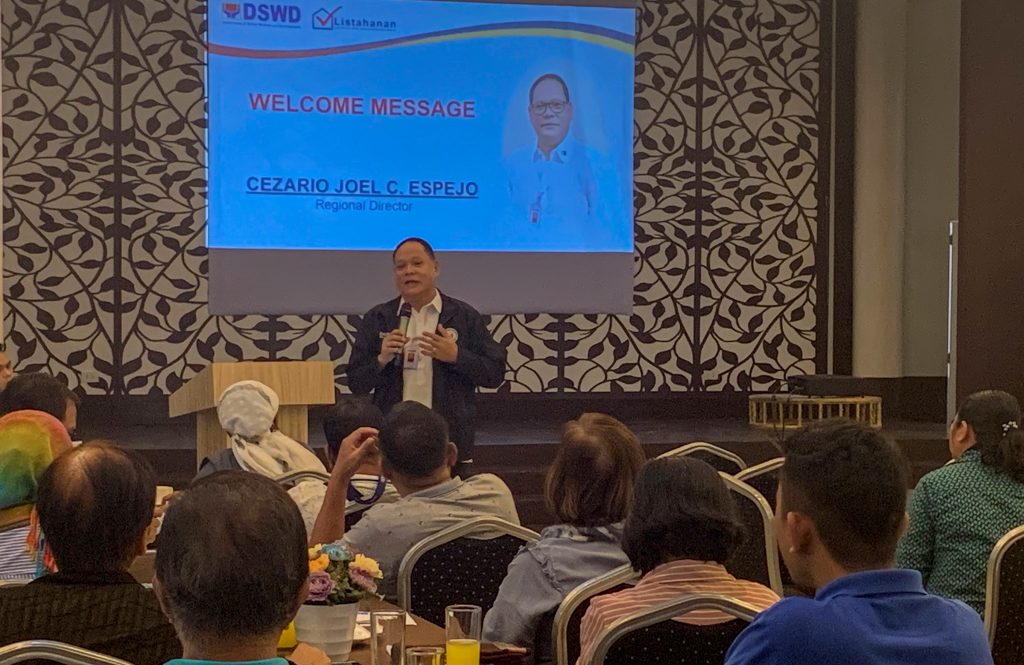 KORONADAL CITY — The social welfare agency in Central Mindanao appealed Thursday to local officials and partner agencies to throw their full support on next month's region-wide assessment of poor families for inclusion in the state's anti-poverty programs.
Speaking at the orientation held at Cinco Niñas in this city, Cezario Joel Espejo, DSWD-12 regional director, cited the important role of local government units, particularly the village officials, during the 45-day house-to house assessment for "Listahanan" or the National Household Targeting System for Poverty Reduction (NHTS-PR).
"We need your cooperation and I encourage all to support the project. We cannot just do this alone. If possible, I need the cooperation of village chieftains to help us ensure their people will be assessed. Otherwise, we will have a problem," Dir. Espejo said.
Used by other national government agencies and social protection stakeholders as pioneer database of poor families nationwide, Listahanan, updated every four years, is DSWD's information management system that identifies poor families who will benefit from social protection programs.
Dir Espejo emphasized the survey will help locate and determine how many remaining poor families in need of government support.
"This is a big thing for us. I appreciate that all of you have heart to be with us. We assure you that this particular undertaking will be implemented smoothly," Dir. Espejo told the participants.
Bonifacio Selma, regional assistant director for operation, said at least 2,362 trained enumerators, coordinators and supervisors hired by the agency will handle the assessment all over Central Mindanao and parts of Bangsamoro Autonomous Region in Muslim Mindanao.
Covered by this year's survey are pre-identified 815, 343 households in Region 12 and 556,555 in BARMM, which will be later listed as beneficiaries in government programs such as Pantawid Pamilyang Pilipino  Program, National Health Insurance Program,  Social Pension fund, among others. (DSWD-12 / JBM)