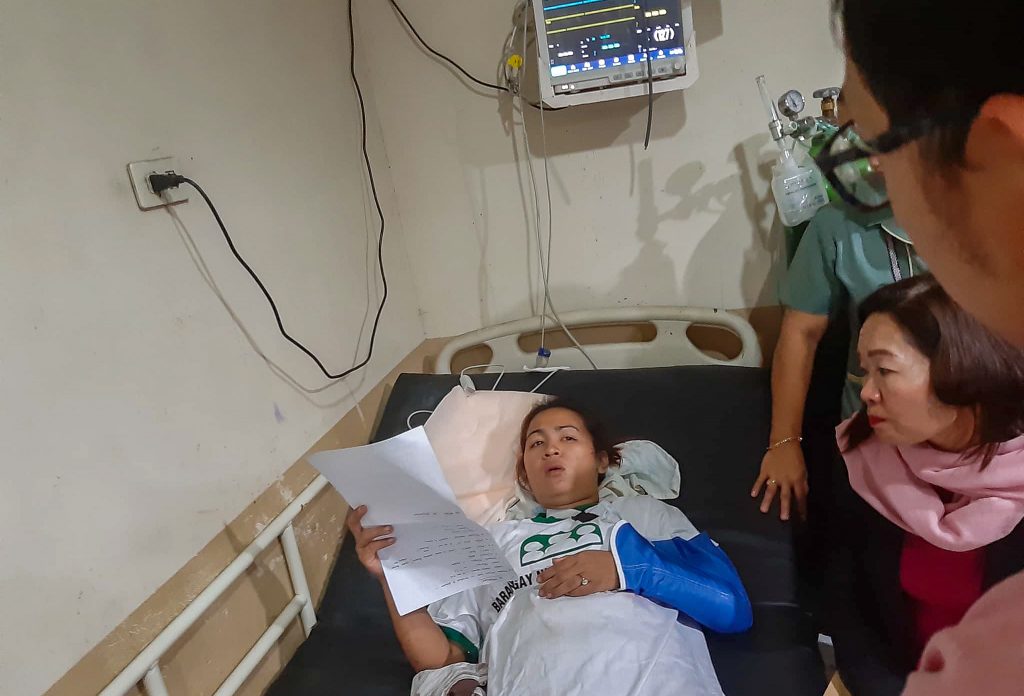 KORONADAL CITY – The Department of Social Welfare and Development assured aid to the families of the victims of a road accident in remote village of T'boli town in South Cotabato that left 20 people dead and scores of others injured, a senior social welfare official said Wednesday.
The ill-fated forward cargo truck, carrying mostly children, was heading to Surallah town, also in South Cotabato, from an overnight birthday celebration in General Santos City on Tuesday, September 17, 2019 when it plunged into a deep ravine after its brakes malfunctioned while traversing a downhill highway in the border of Lamsalome and Lambangan villages in T'boli town.
The accident left 20 people dead and 14 others wounded. Twelve of those injured were confined at South Cotabato provincial Hospital in this city while the two were brought to General Medical Center in General Santos City.
Cezario Joel Espejo, DSWD-12 regional director, said a team of social welfare officers dispatched by the agency an hour after the accident met local officials of Surallah and discussed measures to address the needs of the victims.
"They initially agreed to cover the immediate needs of wounded victims while our agency will shoulder the burial and other necessary medical assistance needed by the survivors," Dir. E spejo said.
"Our assessment to the families of survivors and those who lost their loved ones is ongoing to determine what other assistance they need," he added.
In the Philippines, at least 34 Filipinos died daily due to road accident, according to data provided by the Philippine Statistics Authority, an estimated 1.25 million people killed and over 50 million are injured in road crashes yearly. (DSWD-12 / Jeoffrey Maitem with additional reporting from Shalleynie Usman)