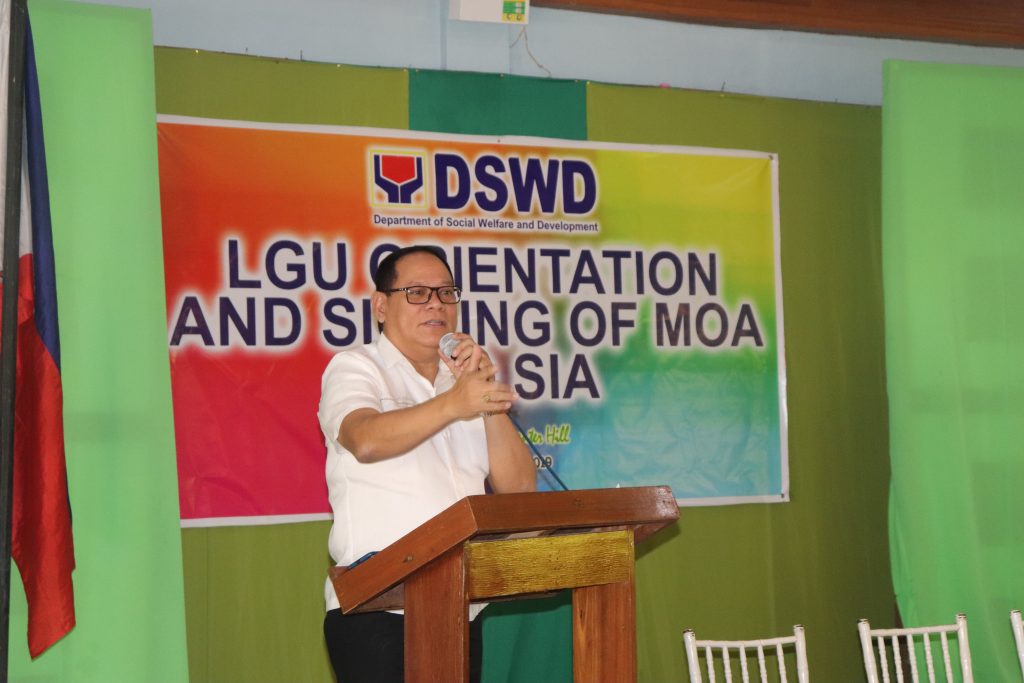 Koronadal City—The Department of Social Welfare and Development (DSWD) in Central Mindanao emphasized Thursday local government officials significant role as the state strengthened social protection programs to address the needs of the people in the region.
Speaking at the orientation of local government units (LGUs) and signing of memorandum of agreement for SIA at the Farm in this city, Cezario Joel Espejo, DSWD-12 regional director, said the agency continues to pursue stronger ties with partners, citing they are the foremost organization of the beneficiaries.
Specifically, Dir. Espejo sought the support of LGUs not only for Pantawid Pamilyang Pilipino Program but for other programs like Kalahi-CIDSS, Sustainable Livelihood Program, Supplementary Feeding, Social Pension, and Assistance to Individuals in Crisis Situation.
"We recognize the important role of LGUs as we continue to work in a variety of settings and work towards multidimensional collaborative change to bring our services closer to the people," Espejo said.
The DSWD convened here local chief executives and other officials across the region, renewing partnership by signing a memorandum of agreement under Pantawid Pamilyang Pilipino Program.
"The support of the mayors plays a vital role in our effort to continue working together using our resources and initiatives to uplift the quality of lives of our people," Espejo explained.
Under the agreement, the LGUs shall ensure that health and education services are readily available for beneficiaries of the program, also known as Pantawid Pamilyang Pilipino Program. (DSWD-12)