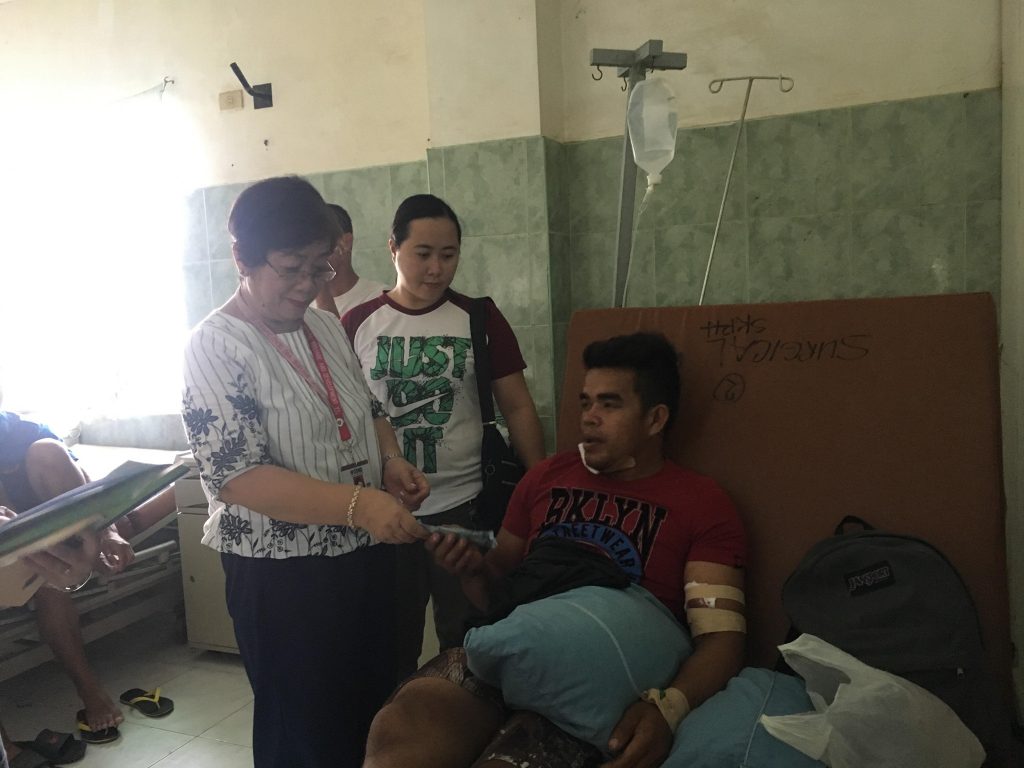 KORONADAL CITY — The government provided financial assistance for civilians wounded in a bomb explosion over the weekend in Isulan town in Sultan Kudarat Province.
At least eight people, identified as Jay Lorio Carnaso, 30; Richard de Oyoe Arancillo, 45; Jerald Cartagen, 28; Nino Binas Virgo, 28; Jomar Catalan Aquino, 31; Jaren Elimane Amigo, 24; Nasim Salip Gulano, 24; and Tenecio Cagadas Jr., 35; were injured when a homemade bomb exploded outside a bakery shop at the town proper of Isulan Saturday morning.
Cezario Joel Espejo, regional director of the Department of Social Welfare and Development (DSWD), said Monday the agency extended P3,000 each of the seven outpatients and P5,000 to the one who was confined in the hospital after the blast. In addition, all the victims were also provided with food packs.
Dir. Espejo, who attended the decommissioning of former combatants of Moro Islamic Liberation Front in Simuay, Sultan Kudarat town in Maguindanao, immediately instructed his staff in the area to ensure all necessary assistance be provided to the blast victims.
"We want to assure the people that our government is always here for them," Dir. Espejo said, adding if needed, social welfare officers will conduct a stress debriefing to the victims. (DSWD-12 / Jeoffrey Maitem)