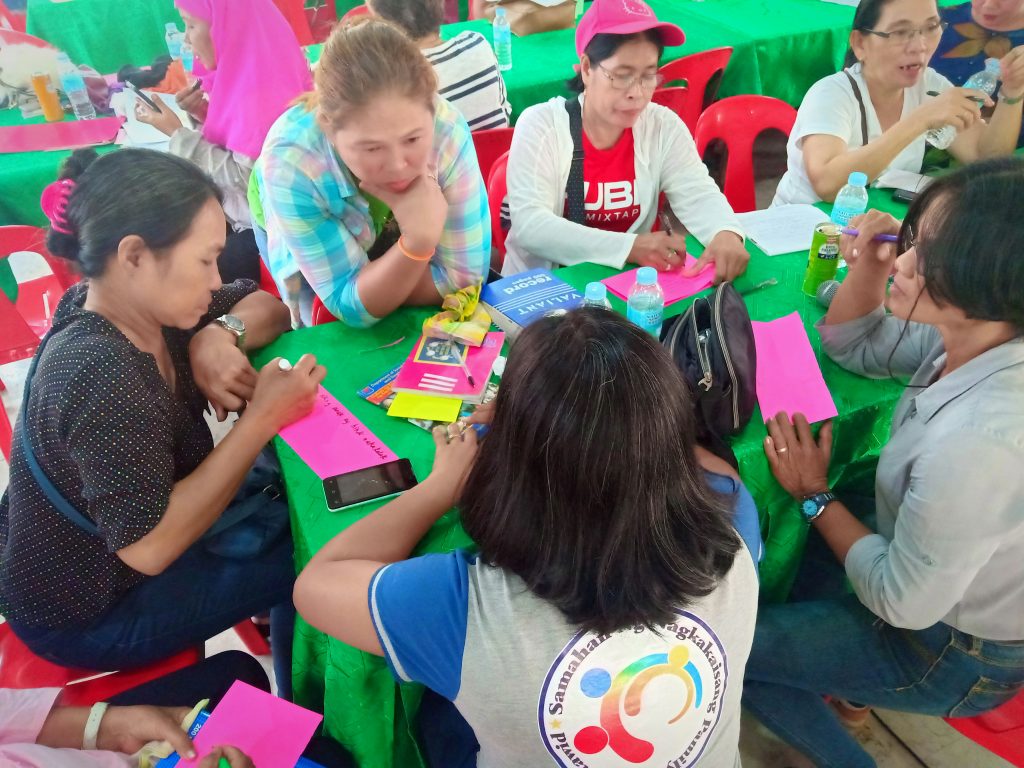 KIDAPAWAN CITY — The Department of Social Welfare and Development (DSWD) and a group of parent leaders showed a united front in the face of ongoing consultations across the country for the implementing rules and regulations (IRR) crafting of a pro-poor law signed by President Rodrigo Duterte this year that will ensure children's health and education.
In his message read by promotive division chief Arthur John Gabucan at the dialogue of Samahan ng mga Nagkakaisang Pantawid Pamilya (SNPP), a people's organization composed of parent leaders, DSWD-12 regional director Cezario Joel Espejo emphasized the need to converge efforts to generate support and awareness of the features of  Republic Act (RA) 11310 or the Pantawid Pamilyang Pilipino Program, a law that aims to provide financial to qualified and registered poor households.
A number of selected parent leaders have attended the day-long consultation dialogue at the North Cotabato Provincial Capitol Rooftop in Amas in this city of SNPP (spell out), the primary mover organization for the passage of the law, which centered on getting beneficiaries suggestion for the RA 11310 IRR.
"As beneficiaries, we need your stories. We need your valuable experiences and wisdom as the Program regularization is now taking off and gaining considerable momentum," Mr. Gabucan said, referring to message to participants of Dir. Espejo who is currently in Manila attending the budget deliberation.
"This collaborative efforts to uplift the standard of living not just for our families but for the future program beneficiaries. It will give us more reasons to serve them," Dir. Espejo's message read.
President Duterte signed on April 27 the Pantawid Pamilyang Pilipino Program (4Ps) law in a bid to beef up government's social services.
Under the law, the beneficiaries would be given a monthly grant of not lower than P300 per child enrolled in daycare and elementary programs for a maximum of 10 months a year, P500 per child enrolled in junior high school, and P700 per child enrolled in senior high school. A health and nutrition grant of not lower than P750 per month for a maximum of 12 months a year will also be given to the beneficiaries. (DSWD-12 / reports from Jeoffrey Maitem and Hilbert Estacion)