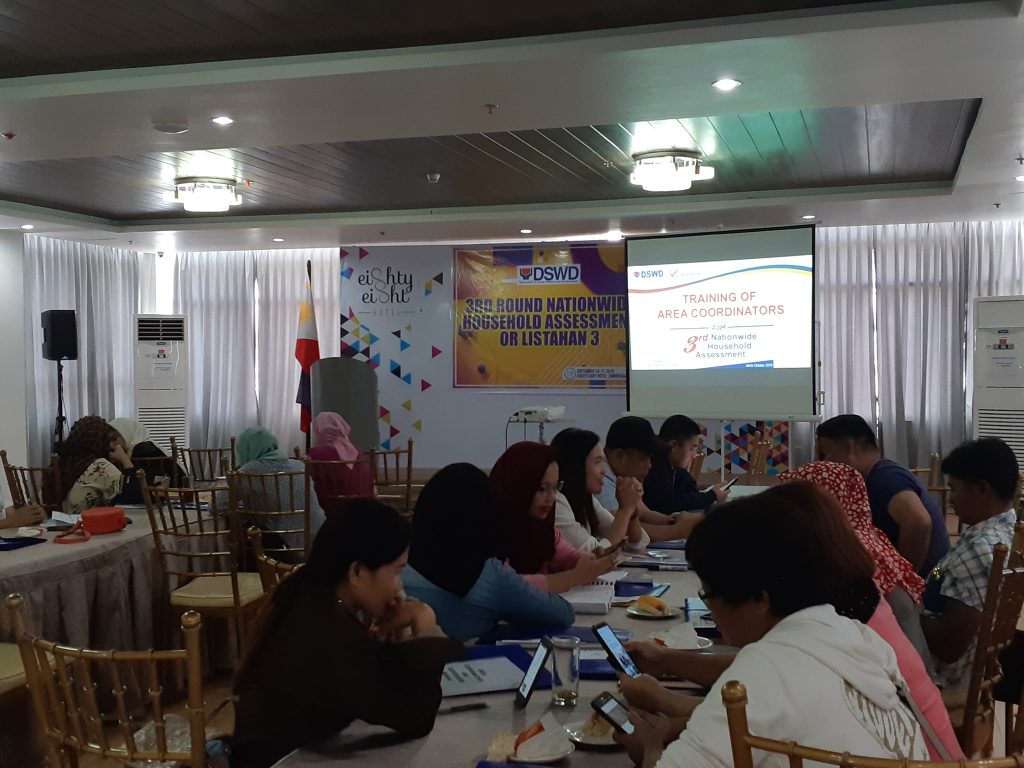 KORONADAL CITY —Workers hired by the government started their full-scale training over the weekend ahead of their deployment to assess poor household in Central Mindanao, the Department of Social Welfare and Development reported Monday.
Sohra Pandi-Guialel, DSWD-12 chief of policy and plans division, said the first batch of enumerators, area coordinators and supervisors that will carry out the 45-day house-to house assessment for "Listahanan" or the National Household Targeting System for Poverty Reduction (NHTS-PR), including in areas under Bangsamoro Autonomous Region in Muslim Mindanao, commenced their coaching on Saturday, September 14, at Eighty Eight Hotel in this city.
The agency's Listahanan assessment, an information management system that identifies who and where the poor are in the region, will officially start next month, according to Ms . Guialel.
Speaking at the opening of training, Ms. Guialel urged the workers to ensure the quality of data they will collect from their respective areas of assignment.
"Our work ahead is very challenging. But with all of you around, we are optimistic our undertakings to get all information correct will be realized," she said.
Used by other national government agencies and social protection stakeholders as pioneer database of poor families nationwide, Listahanan, with a total of 2,362 workforce for the survey, is updated every four years.
The forthcoming survey will cover pre-identified 815, 343 households in Region 12 and 556,555 in BARMM for possible inclusion in government programs such as Pantawid Pamilyang Pilipino Program, National Health Insurance Program, Social Pension fund, among others. (DSWD-12 / Dennis Domingo and Ykie Abdelgafur)