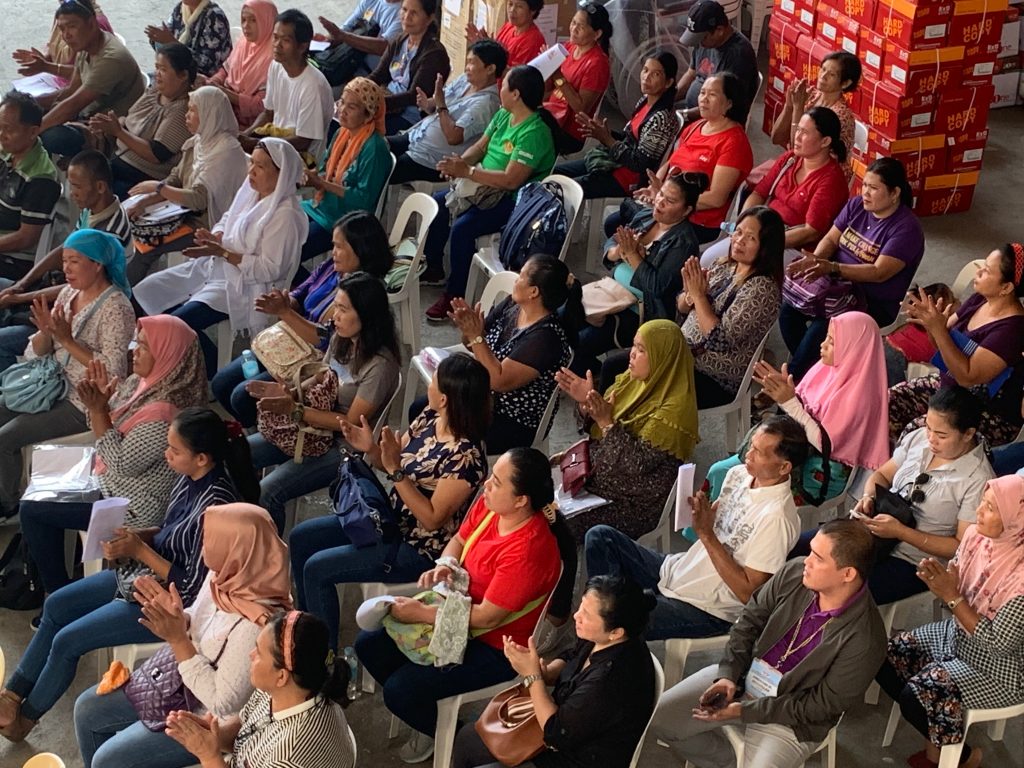 KORONADAL CITY – The central government has released Thursday proposed livelihood grants of ninety-four poor family associations, a social welfare official said, as the state stepped-up campaign in helping improve the lives of vulnerable sectors across the region.
In a ceremony held Thursday at the Department of Social Welfare and Development (DSWD) office covered court here, group leaders have received their livelihood allocations through the agency's Sustainable Livelihood Program (SLP).
Cezario Joel Espejo, DSWD-12 regional director, said the funding he described "seed capital fund" will be used by the beneficiaries as start-up business to improve their socio and economic well-being.
"We in the government will continue to support economic activities that will help change the lives of our clients," Espejo said, adding majority of the recipients are members of Pantawid Pamilyang Pilipino Program.
One of the leaders of community organization, Analuz Padios, 50, said their association, Asenso Lamcanal, thanked the government for approving their proposed Php 360,000 funding to cover their meat shop business in Malandag village in Malungon, Sarangani Province was granted.
"We don't have a meat shop in our community and having it will be a big help to the residents," she said after her group's received the grant.
A flagship program that aims to lessen poverty and inequality by generating employment among poor households, the SLP is implemented through micro-enterprise development that provides participants with access to funds and training to set up their own micro-enterprise and employment facilitation, another scheme that provides employable individuals access to locally available jobs through public-private partnerships.
Last year, the World Bank recognized the DSWD for leading the provision of opportunities for income-generating activities and livelihood development through SLP.  (Jeoffrey Maitem with additional reporting by Dennis Domingo / DSWD-12)