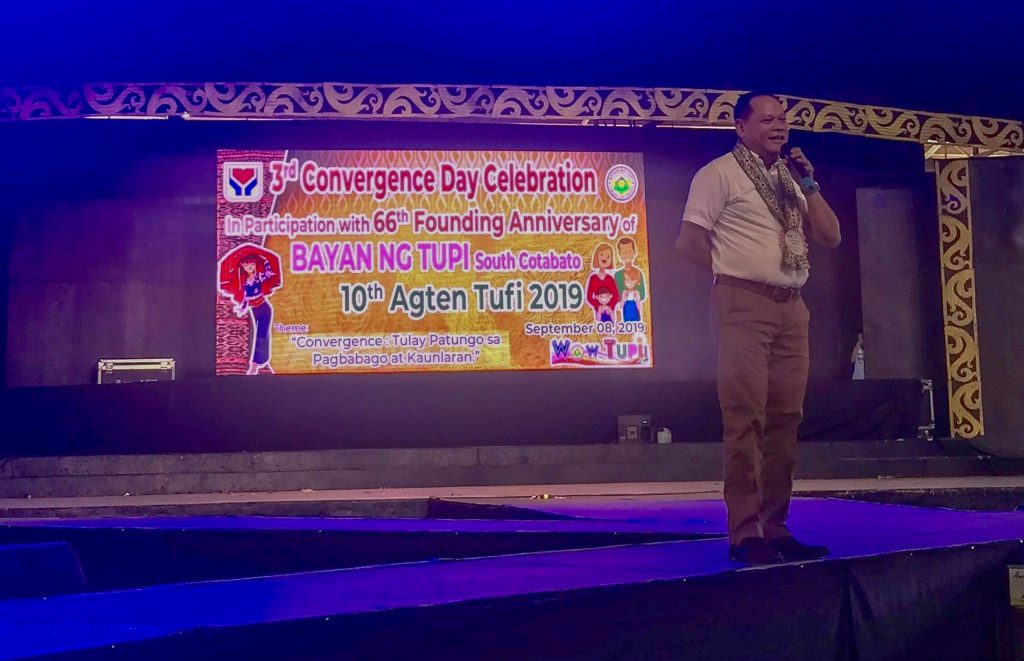 TUPI, South Cotabato — Thousands of government's anti-poverty program beneficiaries here celebrated family day on Sunday as they re-assured their full support to President Rodrigo Duterte's program on children's health and education, a senior official said.
More than 5,000 partner beneficiaries under Pantawid Pamilyang Pilipino Program (4Ps) attended the activity as part of the town's 66th foundation anniversary, showcasing beneficiaries hard work that yielded positive outcome.
Cezario Joel Espejo, Department of Social Welfare and Development (DSWD) regional director who witnessed at the town's gymnasium "Gandang Nanay 2019″, a competition of mothers showing talents, confidence and empowerment, stressed the importance of promoting the welfare of vulnerable families across the region.
"We assure your rights under our program protected by working government's intervention like the timely cash transfer of grants," Espejo said.
Earlier this year, President Duterte signed the Pantawid Pamilyang Pilipino Program or Republic Act (RA) 11310 in a bid to beef up government's social services.
Under the law, the beneficiaries would be given a monthly grant of not lower than P300 per child enrolled in daycare and elementary programs for a maximum of 10 months a year, P500 per child enrolled in junior high school, and P700 per child enrolled in senior high school. A health and nutrition grant of not lower than P750 per month for a maximum of 12 months a year will also be given to the beneficiaries.
Aside from 4Ps, Tupi, a first class town in South Cotabato province with nearly 70,000 population, is also recipients other DSWD-led programs such as Modified Conditional Cash Transfer, Social Pension, Sustainable Livelihood, Supplementary Feeding and other sectoral programs. (DSWD-12 / Dennis Domingo)