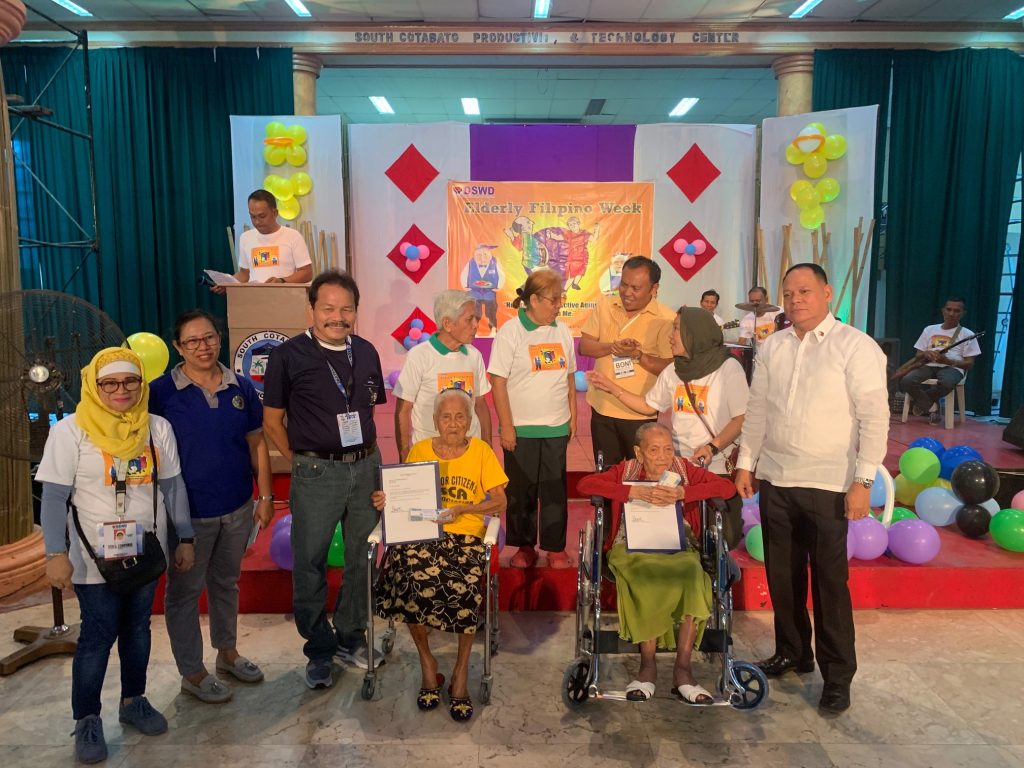 KORONADAL CITY — Around 50 centenarians from Central Mindanao received cash and other incentives from the central government, according to a senior official of Department of Social Welfare and Development (DSWD), as the region joined earlier this month the nation in the observance of a week-long Filipino Elders Week.
Cezario Joel Espejo, DSWD regional director, said Monday based on the latest data from senior citizens welfare program, 50 elders were given by the agency each P100,000 cash as part of Republic Act No. 10868 or the "Centenarians Act of 2016" implementation.
Under the law, all Filipinos who have reached the age of 100, whether residing in the country or abroad, shall receive a cash of P100,000 from DSWD as a "centenarian gift" and a letter of felicitation signed by President Rodrigo Duterte.
Dir. Espejo said of the total number of centenarians, seven have passed away but their incentives and posthumous plaques of recognition were handed over to their families designated representatives. 
Earlier this month, two of the centenarians, Asuncion Blaze Diaz, born on August 15, 1919, and Corazon Estorque Barcenilla, born on June 27, 1919, both from this city, were honoured during their Filipino Elders Week Celebration held at Protect Center here. (Jeoffrey Maitem / DSWD)