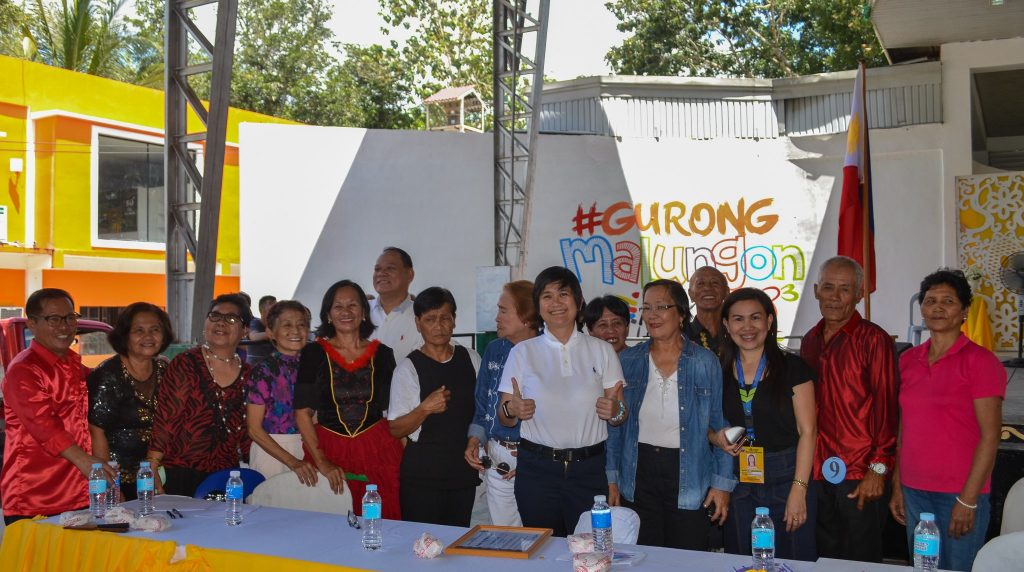 MALUNGON, SARANGANI — The Department of Social Welfare and Development (DSWD) sent a top official in Central Mindanao  Wednesday to inspect government installations benefiting low-income earners,  the agency's regional director said, as the state vowed to strengthen social protection programs in the region.
Cezario Joel Espejo, DSWD-12 regional director said DSWD Assistant Secretary  for Promotive Programs Rhea Peñaflor's visit includes the inspection of at the town proper Malungon National High School, a three-million pesos worth three-classroom building of the agency under Bottom-Up Planning and Budgeting (BUB), where she had an interaction with students, teachers and members of Parents association to know other needed in the facility.
The BUB, formerly called Grassroots Participatory Budgeting that aims to contribute to making governance responsive to the local needs and making public resources allocation more efficient and effective, was designed to contribute to poverty reduction.
"We are bringing the government closer to the people. By doing so, we can have an idea what are their pressing needs of the people that need immediate response," the director said.
A former consultant of ChildFund International, Asec. Peñaflor inspected a vegetable garden maintained by students covered by Pantawid Pamilyang Pilipino Program, met beneficiaries of Sustainable Livelihood program working on Vegetable Noodles and Chips Production and partner-beneficiaries undergoing carpentry training before wrapping up her day-long trip.
Asec. Peñaflor, according to Dir. Espejo, also visited senior citizens holding their Elders Week Celebration at the town's gymnasium here.
On Thursday, Asec. Peñaflor is also scheduled to visit beneficiaries in the town of T'boli in South Cotabato.
A graduate of the West Visayas State University College of Mass Communications, Peñaflor was former Commissioner of the National Youth Commission (NYC) for Visayas before moving to DSWD Central Office. (Jeoffrey Maitem with additional reporting by Melfe Ampoloquio / DSWD)