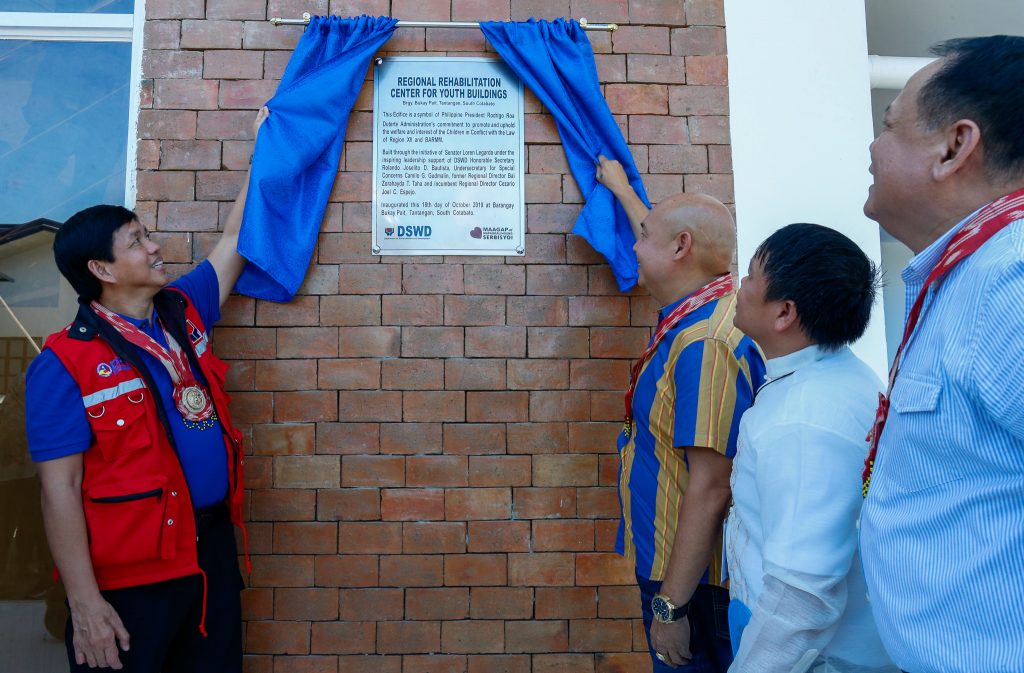 TANTANGAN, SOUTH COTABATO — Secretary Rolando Joselito D. Bautista of Department of Social Welfare and Development (DSWD) inaugurated Friday a state of art facility in this town as the central government vowed to protect rights of children facing criminal cases.
A retired Army general, Sec. Bautista, who arrived from Manila early today, led the inaugural of 32.9 million peso Regional Rehabilitation Center for Youth (RRCY), a facility run by the DSWD for male Children in Conflict with the Law (CICL) undergoing intensive treatment and rehabilitation here to prepare them for reintegration to their families and communities.
Under CICL, also known as "residents," are young offenders who were ordered by the court to undergo rehabilitation while waiting for the suspension of their cases.
Cezario Joel Espejo, DSWD-12 regional director, said aside from the 60-bed capacity newly constructed RRCY building, the 5000 sqm compound has covered court with stage and administrative building.
"This is a concrete action to fulfill our mandate to provide social protection and promote right and welfare of our children," Dir. Espejo said.
"We may come from different organizations but we are all in on in our goal as change agents of our youth," he added.
One of the facility resident, James, 21, not his real name, said today marked the most significant day in his life, citing they felt the care of the government for them.
"When I was in jail, life is very difficult. I experienced sleeping beside a comfort room," he said.
"My life only change after I was transferred at RRCY. It's the right place for minors like me," he added.
A know children rights defender and partner, Sevillano Lorenza III, chief of Public Attorney's Office, assured their full support for the program.
"We are always here to give technical assistance. The establishment is new RRCY indeed bigger step in rehabilitation of our children," he said. ( DSWD 12 Social Marketing Unit)