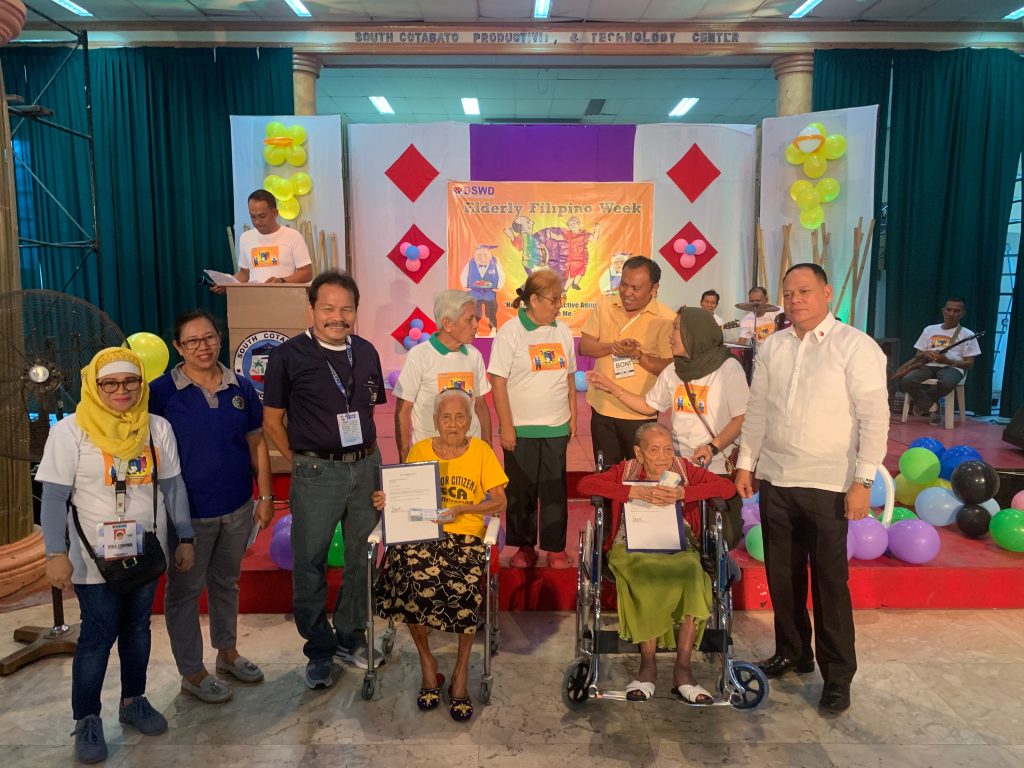 KORONADAL CITY — Two elders who both reached 100 years of age were honored Tuesday by the government, a senior official of Department of Social Welfare and Development (DSWD) said, as the region joined the nation in the observance of weeklong Filipino Elders Week.
Asuncion Blaze Diaz, born on August 15, 1919, and Corazon Estorque Barcenilla, born on June 27, 1919, both from this city, received a letter of felicitation signed by President Rodrigo Duterte, wheelchair, and cash each worth Php 100,000, DSWD-12 regional director Cezario Joel Espejo said after the opening of Filipino Elders Week held at Protect Center here. This year's theme is "Healthy and Productive Aging Starts with me."
Observed every first week of October, former President Fidel Ramos signed the Proclamation No. 470 on Sept. 26, 1994 for the Elderly Filipino Week that spells out the responsibility of the Executive Department, through the DSWD, to develop a social welfare program promoting the wellbeing of the elderly.
"My mother is also a senior citizen. She is now 83 years old. That's why senior citizens are very close to my heart," Dir. Espejo said, assuring the agency will prioritize social protection programs for elders.
Dir. Espejo pointed out the state has stepped up the implementation of Republic Act No. 10868 or the "Centenarians Act of 2016" in the region.
Under the law, all Filipinos who have reached the age of 100, whether residing in the country or abroad, shall receive a cash award of P100,000 from the national government as a "centenarian gift" and entitled to awards and incentives from their respective city or municipality to be determined by the local government unit. (Jeoffrey Maitem / DSWD-12)