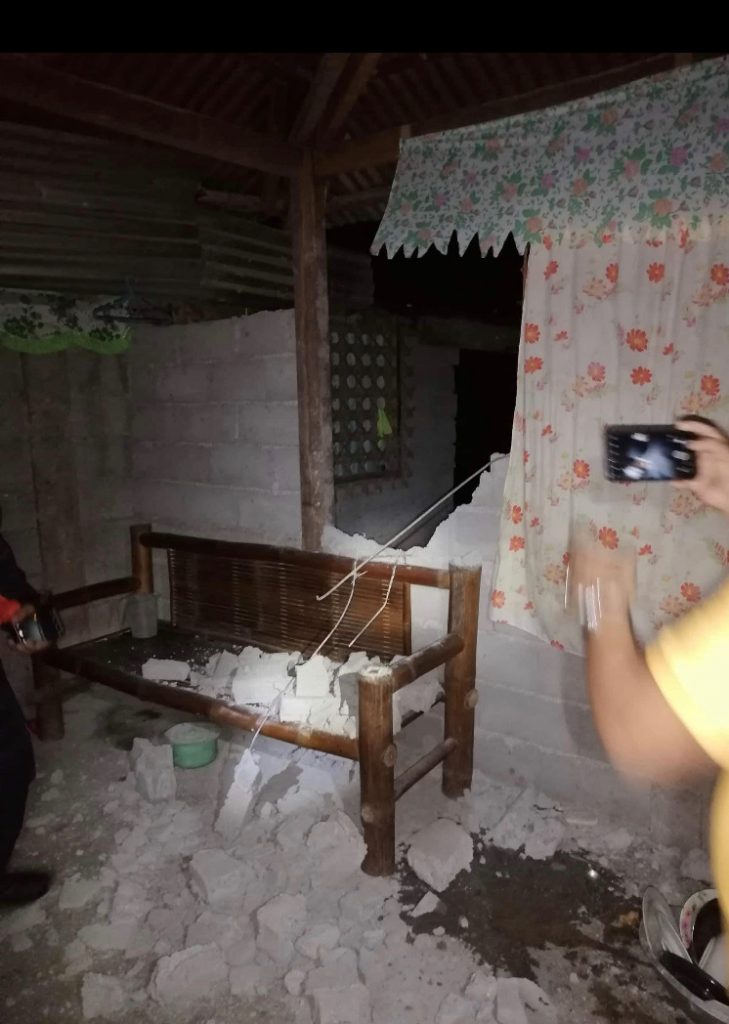 KORONADAL CITY — Over two thousand families have been displaced by the recent magnitude 6.3 earthquake that struck large parts of Mindanao, a social welfare chief executive announced Saturday, as he claimed the agency responded to the needs of affected people.
Citing latest report from the Rapid Damage Assessment and Needs Analysis (RDANA) of partner government agencies under Regional Disaster Risk and Management Council (RDRRMC), Cezario Joel Espejo, regional director of Department of Social Welfare and Development (DSWD), said 2,256 families from the 25 villages of Makilala town were affected when a tremor, tectonic in origin with a depth of 15 kilometers, jolted several areas in Mindanao.
The quake was recorded 22 kilometers southeast of Tulunan town in the province of North Cotabato.
Dir. Espejo said of the total number of families, 30 of them were taking refuged at Saguing Elementary School situated at Barangay Saguing, while 25 other families are temporarily staying outside evacuation center for fear of after shocks.
Moreover, the region's top social welfare official reported that RDANA teams deployed in Makilala town cited 637 damaged houses, 153 of the structures were totally destroyed.
In nearby quake-hit town of Tulunan, around 374 houses destroyed, five people injured while 24 others suffered minor injuries in Makilala, according to Dir. Espejo.
"Initially, our office will provide those affected families with tents, food packs and collapsible water containers," he said.
In a related development, the mayor of Tulunan, Reuel Limbongan, claimed 80 percent of structures in his town, health centers, senior citizens' and Barangay halls, were damaged by the quake.
The Philippines sits on the so-called Ring of Fire, a large area in the basin of the Pacific Ocean where shifting tectonic plates often cause tremors, according to seismologists. (Jeoffrey Maitem / DSWD)