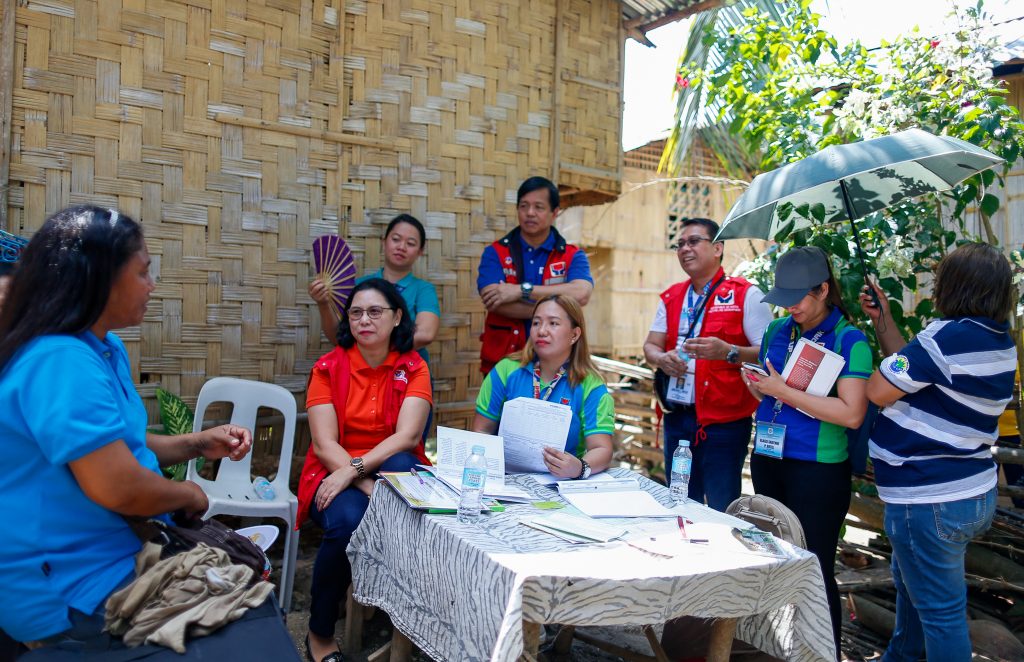 MALUNGON, SARANGANI — Secretary Rolando Joselito D. Bautista of the Department of Social Welfare and Development (DSWD) joined the field workers for a two-day assessment to determine the level of beneficiaries well-being under the 12-year-old conditional cash transfer scheme, the head of state's relief agency in the region said Saturday.
The second round assessment, called Social Welfare and Development Indicator (SWDI) that started earlier this month, is a tool used by DSWD to check and monitor if the situation of partner-beneficiaries has improved from survival to subsistence and to self-sufficiency.
According to Cezario Joel Espejo, DSWD-12 regional director, Secretary Bautista, a retired Army General, had an intimate interactions with a number of families since Friday, citing he himself personally asked them some of the questions related socio-economic indicators.
Secretary Bautista was accompanied by Gemma Gabuya, Pantawid Pamilyang Pilipino Program national program director.
"This is a good opportunity because we have our secretary himself administering the assessment," Dir. Espejo said.
A day before, the Secretary also administered the assessment in Tantangan town in South Cotabato.
"Basically, the assessment is necessary for us to determine the level of well-being of our beneficiaries from survival, subsistence, to self-sufficiency," he added.
The secretary, according to Dir. Espejo, also met parent leaders in nearby village of Malandag where he urged them to fully support anti-poverty programs of the agency.
Maria Theresa Constantino, mayor of this town, claimed there was a big transformation in her municipality when the agency started implementing social protection programs, including Kalahi-Cidss, Sustainable Livelihood Program and the Pantawid Pamilyang Pilipino Program.
"There was a huge transformation of people here in Malungon because of the convergence of programs from the national governments and our local government unit that were provided to them," Mayor Constantino said.
The generated result of SWDI will serve as reference for planning of possible interventions by the agency and other government institution to the partner-beneficiaries to further help them improve their level of well-being. (Jeoffrey Maitem / DSWD)