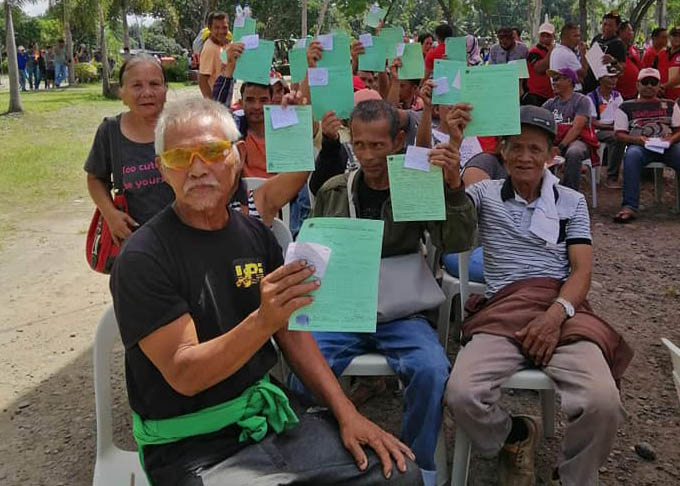 KORONADAL CITY — More aid will be poured in to residents in quake-hit areas in North Cotabato, a government official said Friday, as part of the recovery efforts of people affected by the recent 6.3 magnitude earthquake that struck large part of Mindanao.
Cezario Joel Espejo, regional director of Department of Social Welfare and Development (DSWD), said a four-man team of agency's Crisis Intervention Division based in Central Office in Manila led by Susam Aliejandro came over to the region to assess and evaluate the families affected by the earthquake.
As recommended, according to Dir. Espejo, financial assistance and additional emergency relief supplies will be given to 5,451 families affected by the tremor in four towns of North Cotabato.
Citing feedback from Nairah Aratuc, head of DSWD Field Office XII protective services division, said the proposed cash assistance will also cover employees displaced when the shopping mall in General Santos City where they were working were burned after the earthquake on October 16.
"I commend our staff for their dedication in their profession. I am happy our local officials and the people are united in helping each other," Dir. Espejo said.
Meanwhile, Bonifacio Selma, DSWD Field Office XII assistant regional director for operation, said the office already served and distributed food packs to 1,031 families in Tulunan and 994 households in the villages of Ilomabis and Sayaban in Kidapawan City.
"Distribution of relief to remote villages are still ongoing. We are also working on separate assistance for those people whose houses destroyed," Selma said.
The Philippines sits on the so-called Ring of Fire, a large area in the basin of the Pacific Ocean where shifting tectonic plates often cause tremors, according to seismologists.
The worst earthquake in the country happened on August 16, 1976 after a tsunami caused by a quake killed between 5,000 and 8,000 people in the Moro Gulf region in Mindanao. (Jeoffrey Maitem / DSWD)