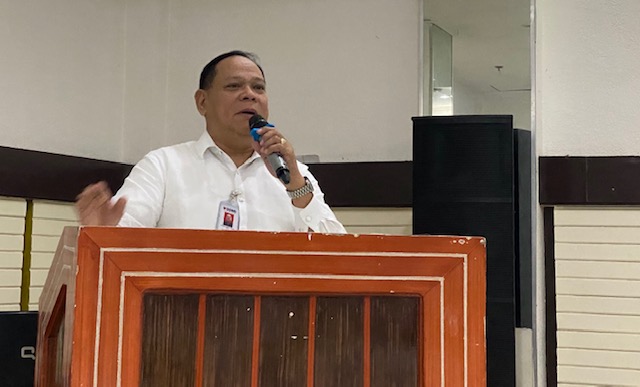 KORONADAL CITY — The head of Department of Social Welfare and Development (DSWD) urged Monday its partner agencies to unite and step up the state's campaign against malnutrition in the region, saying the country remains with the highest prevalence and number of stunted children globally.
Cezario Joel Espejo, DSWD-12 regional director, made the appeal during first quarter meeting of Task Force Gatas (TFG), a convergence initiative of government line agencies in support to the directive of President Rodrigo Duterte to have a national feeding program to help malnourished children.
A survey from the National Nutrition Council showed in Mindanao has the highest prevalence of malnutrition and stunting with 45.2 %, meaning with around 230,000 children or at least 1 in every 2 children under five years old, are stunted.
Stunting results in poor nutrition and repeated episodes of infection during the child's first 1,000 days, or from the beginning of the mother's pregnancy, when the baby is still in the womb, until two years of age. Poor health-seeking behaviors and sanitation practices also lead to malnutrition and stunting.
The care and nutrition in the first 1,000 days from pregnancy to two years of age in a child's life is the critical foundation for life-long health and well-being of children. Missing this window of opportunity can have irreversible adverse impact to children's physical and cognitive development.
Dir. Espejo said as part of TFG initiative include the community-based dairy production in which would be tapped to help in the school-based feeding program.
"We are happy with this partnership for our less fortunate and under-privilege children in the region," Dir. Espejo said.
Giving proof, Dir. Espejo said the agency, through its Sustainable Livelihood Program, will organize an association that will focus on Goat and Cattle production to serve as service providers of raw requirements for dairy milk production.
"I am confident that with our strong partnership, we can make a positive difference in the lives of the children," he said.
Last year, the agency served 102,427 children across Central Mindanao under Supplementary Feeding Program, the provision of food to children in addition to regular meals. Aside from the regular feeding, beneficiaries were also taught proper hand washing while their parents were trained preparing healthy meals from their backyard vegetable gardens. (JBM / DSWD)