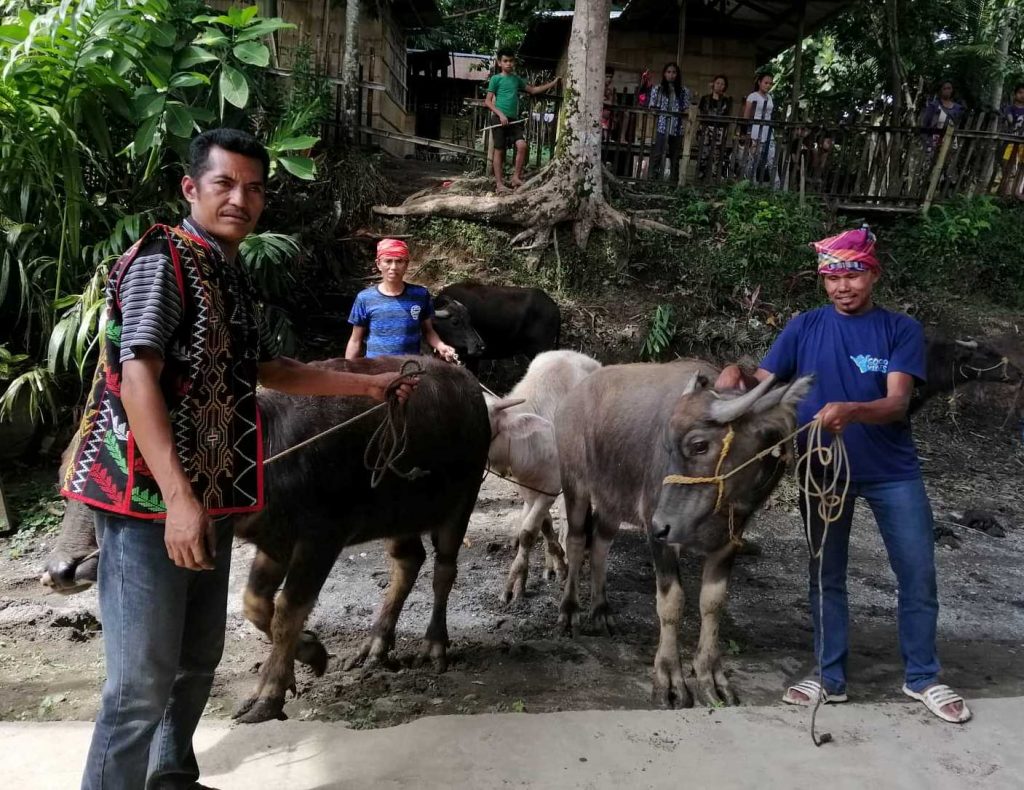 LAKE SEBU, South Cotabato – The state's humanitarian agency recently provided livelihood assistance to dozens of marginalized farmers in this town as part of the government's punch to curve poverty.
Cezario Joel Espejo, Department of Social Welfare and Development (DSWD) regional director, said Thursday 27 cattle and 47 carabaos worth P3 million were distributed to qualified 74 farmer-beneficiaries in the villages of Klubi, Lamdalag, and T'konel to boost their economic capability.
"Our intervention is vital for these indigenous cultural communities since the carabaos and cows are considered as backbone of their livelihood," Espejo said.
The program, implemented under Kalahi-CIDSS Program for Indigenous Peoples funded through Payapa at Masaganang Pamayanan (PAMANA) of the Office of the Presidential Adviser on the Peace Process, aims to improve the socio- economic condition of residents in isolated, hard-to-reach and conflict-affected communities in the region.
"They can raise these farm animals to expand their own consumption, or to sell in the market," Dir. Espejo said as he urged the beneficiaries to take good care of the animals as well comply with the program necessary requirements.
Aside from the animal dispersal drive, about 18 community projects worth P19.8 million were poured in the town last year. These include tribal houses, day care centers and agriculture service support projects to strengthen the delivery of basic services in the countryside.
Across the region, the Pamana for IP-CDD project covers 11 areas with certificate of ancestral domain title including Kitaotao in Bukidnon; Carmen, Arakan, Libungan, Aleosan, Alamada, Midsayap, Pikit in North Cotabato; Malungon and Malapatan in Sarangani, and T'boli, Lake Sebu, Norala and Tantangan in South Cotabato. (Hilbert T. Estacion / DSWD)