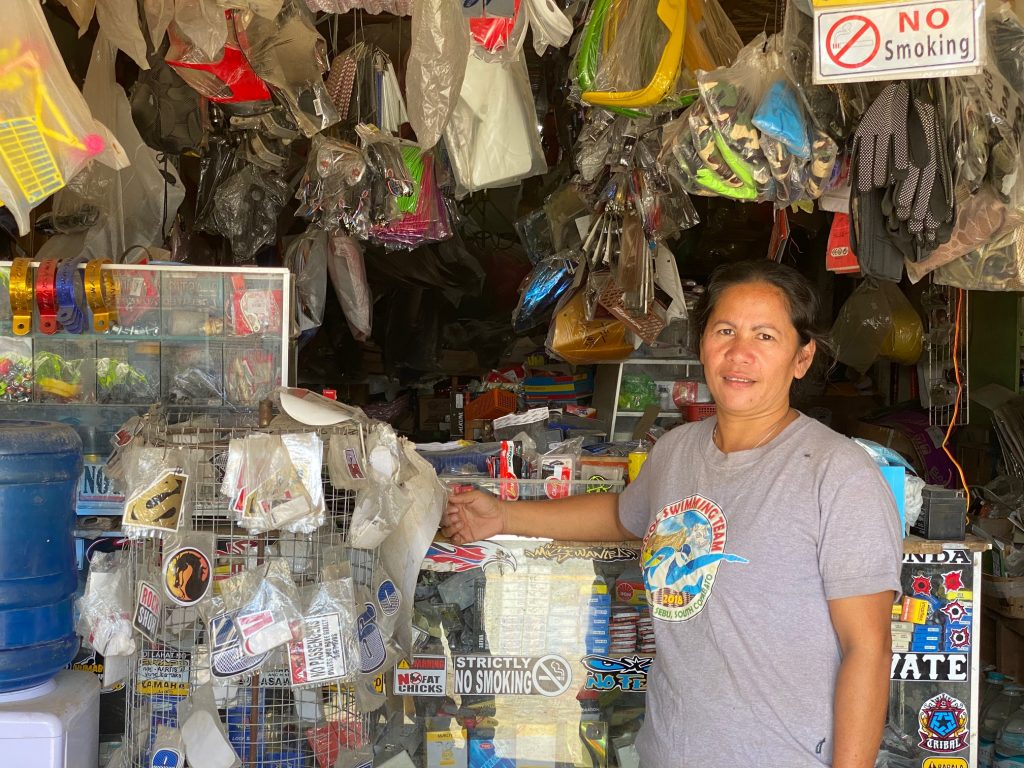 LAKE SEBU — On the day Richard Pingoy was driving his motorbike taxi he rented from their neighbor in this town more than a decade ago, his wife recalled how they were struggling to cope with their daily needs to survive.
But Pingoy, 43, who only finished grade school and was earning enough only to cover their daily food allowance, did not give up his dream to have their own motor parts shop at the heart of the town, where motorcycles in their town are considered king of the road.
His wife, Salvacion, 43, said they were living in small typical wooden-made house but she had no doubt before their life will change. And starting from scratch, Salvacion revealed they focused on selling fish for years in their community using a small capital they save from her husband's part time job income.
The family sacrificed a lot – specially luxury in life at the height their small time business was growing – as they sensed something great is coming along their way.
"We did that for eleven years. The money we put in on our fish business accumulated. We also used the excess of grants from the government assistance," said Salvacion in a local dialect while looking after their store at the town proper.
Now, the couple, after more than 12 years, found themselves at the town proper, running their own business – just the way they a motor parts shop.
"I put into practice what I learned from our family development sessions…like how you will give importance to your family…handling small business…and ensuring our children in school," she added.
"My source of inspiration was our status in life. We don't want to die being poor. We did not stop believing that we can make it," she explained.
The family's children, Resyl Feby Zhyn, 15, and Rcyl Yrich Shyn, 11, have been included in the government conditional cash transfer since 2009.
"It helps a lot to us since education fees in public schools before are not free," she said, referring to the Pantawid Pamilyang Pilipino Program where the family was among the thousands of households covered by scheme.
"We have tested our government is working. Although it's just a small money from the monthly grants, it helps a lot," she said.
Last month, the Department of Social Welfare and Development(DSWD), along with partners, signed the Implementing Rules and Regulations (IRR) of the 4Ps law or Republic Act (RA) 11310 where from P500 worth of health grant per month, the program will now provide P750 assistance per month.
The Pingoy was among the thousands of households covered by the anti-poverty drive where on education grant, clients will get P300 per month for each elementary student and daycare, P500 per month for each junior high school student and P700 for those in senior high school.
In April last year, President Rodrigo Duterte signed the 4Ps law that will ensure qualified poor households like the farmers, fishermen, homeless families, indigenous peoples, those from the informal sector, and those living in isolated and disadvantaged area.
However, with their life dramatically change, Salvacion said they are willing to waive or give up their slot in the government program so others, who are still under survival wellbeing, can avail of the government's intervention. (JBM / DSWD)