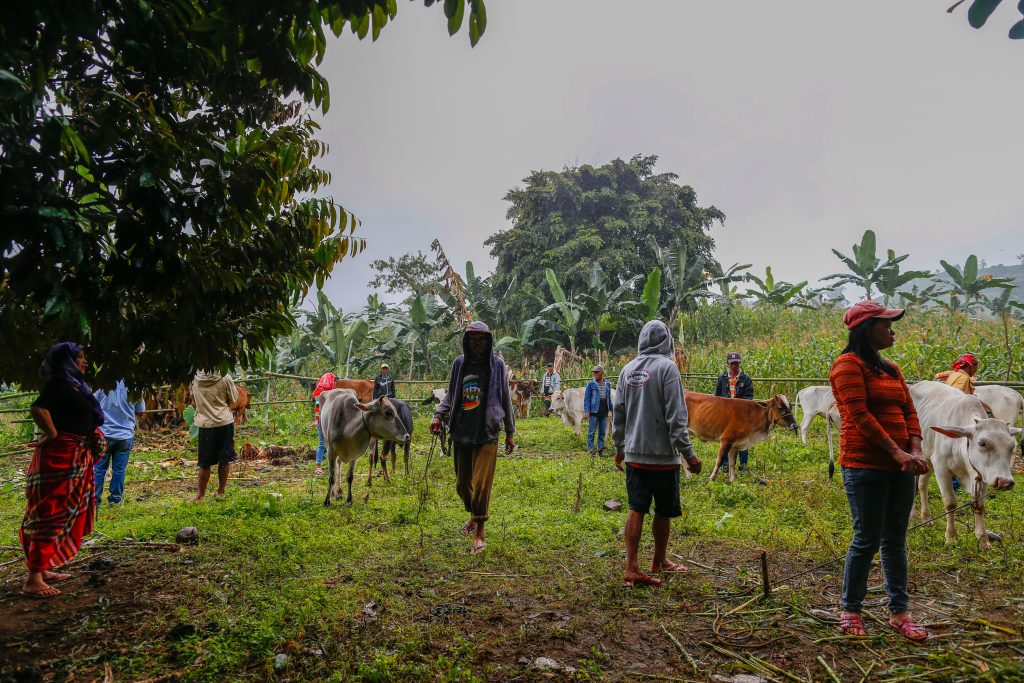 LAKE SEBU — As dawn breaks in a small uphill village in this town mainly dominated by native people, Rudy Sulan was excited – preparing early from his house to get at the venue where the state will release livelihood assistance as part of the government's punch to curve poverty.
"I need to be early at the area. This is my first time to avail of the government's program. I will take care and work to breed our cattle," Sulan, 53, who owns a small land where he grows Banana, Bamboo and Abaca trees, said in local dialect.
A former village councilor in Klubi, Sulan thanked the government for looking into their needs, an intervention he described important for people like them in far-flung community.
Another recipient, Dindo Kayugan, 49, shared the same view with Sulan, describing the government support answered prayer since he has been praying for a farm animal that he will use for their farm.
The two elders were among the 27 qualified farmer-beneficiaries who received their cattles Thursday as part of Department of Social Welfare and Development (DSWD) animal-dispersal program under Kalahi-CIDSS, a program for Indigenous Peoples funded by Payapa at Masaganang Pamayanan (PAMANA) of the Office of the Presidential Adviser on the Peace Process.
Cezario Joel Espejo, DSWD-12 regional director, explained the program specifically aims to improve the socio- economic condition of residents in isolated, hard-to-reach and conflict-affected communities in the region.
"The good thing with the program is we do not dictate the villagers on the kind of project they should propose for government to fund. We let them decide and think what project they urgently need in their community," Dir. Espejo said.
At the same time, the agency chief noted the intervention was designed to support strengthen the implementation of Executive Order No. 70 signed by President Duterte on December 2018.
Under EO 70, President Duterte directed all local officials and government line agencies to adopt the national peace framework and institutionalizing the whole-of-nation approach in attaining "inclusive and sustainable peace" in the country as part of approach in "addressing the root causes" of the armed conflict.
Earlier this week, DSWD assistant regional director for operations Bonifacio Selma, Kalahi-CIDSS Pamana deputy program manager John Kevin Camarinas, and Kalahi-CIDSS regional infrastructure specialist Engr. Rolly Teofilo facilitated the distribution of 8 carabaos and 10 cattles to beneficiaries of Barangay Palao and Kiloyao in Libungan, North Cotabato.  
Across the region, the PAMANA project covers 11 areas with certificate of ancestral domain title including Kitaotao in Bukidnon; Carmen, Arakan, Libungan, Aleosan, Alamada, Midsayap, Pikit in North Cotabato; Malungon and Malapatan in Sarangani, and T'boli, Lake Sebu, Norala and Tantangan in South Cotabato. (JBM / DSWD)