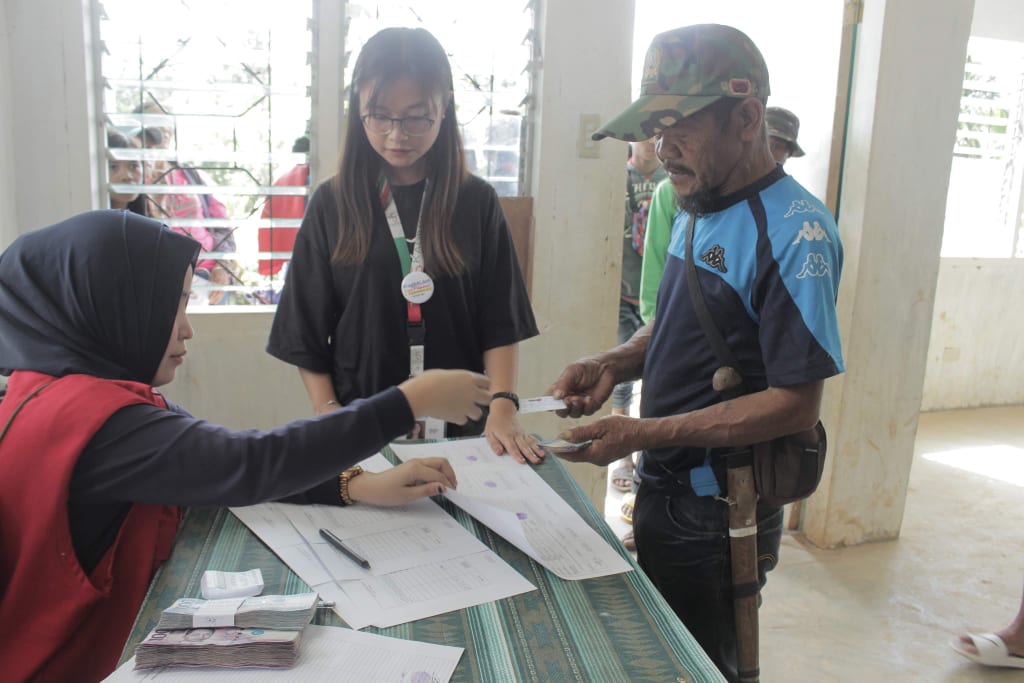 KORONADAL CITY — Hundreds of former communist rebels in this town have received financial assistance from the government over the weekend as the central government continuously strengthening a campaign to end the cycle of violence in the region, a government official reported Monday.
Around 481 rebel returnees benefited the state's ten-day Cash for Work (CFW) of Department of Social Welfare and Development, a program that aims to to strengthen efforts to combat possible disaster risks within their communities.
Among the beneficiaries, Datu Naru, 49, a self-confessed rebel for 24 years who received P2,900 cash on February 22, personally thanked the government for opening a door wherein they can ear money to support their daily needs.
"I will spend the money for the construction of a small bunkhouse," said Datu Naru, a Manolo native.
"I hope our government will continue to support us in terms of education for our next generation because this is what we need right now," he added.
Datu Naru was among the former guerrillas included in the DSWD`s ongoing CFW, an intervention that supports the implementation of President Rodrigo Duterte's Executive Order No. 70 he signed in December 2018 in a bid to End the Local Communist Armed Conflict.
Under EO-70, it states that the government shall prioritize and harmonize the delivery of basic services and social development packages in conflict-affected areas and -vulnerable communities, facilitate societal inclusivity and ensure active participation of all sectors of society in the pursuit of the country's peace agenda.
Cezario Joel Espejo, DSWD-12 regional director, explained that during the ten-day work, former rebels carried out community service — including gardening, rehabilitation of roads, day care centers, and vegetables farming to mitigate the economic effects of climate change crisis.
Dir. Espejo said the government spent more than P1.3 million for the
"We appreciate the efforts of our men in uniform as well the local officials of Arakan for working with us. The main purpose we are doing this is to bring our government closer to the people…..that their taxes are working," Dir. Espejo said. (JBM and AAA / DSWD)