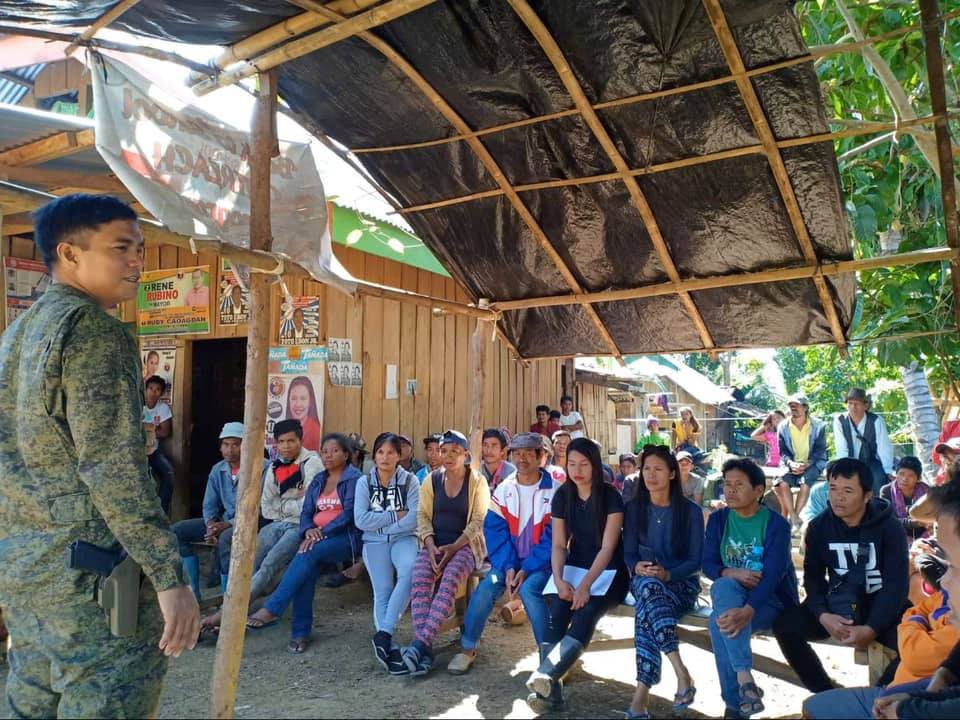 ARAKAN, North Cotabato —  The government is gaining headway in its localized campaign against insurgencies in Central Mindanao Region, a senior government official said Monday, as sectors involved in the crackdown continuously working to end the cycle of armed rebellion. 
Cezario Joel Espejo, regional director of Department of Social Welfare and Development (DSWD), said the 429 guerrillas under Bahani forces, a group of traditional warriors in this town formed to protect their ancestral domain, have surrendered to authorities under the state's local peace talks.
In partnership with the military and local officials, the intervention, according to Dir. Espejo, was part of Executive Order 70, which President R. Duterte signed in December 2018, creating the National Task Force to End the Local Communist Armed Conflict that institutionalized a whole-of-nation approach in obtaining exclusive and sustainable peace.
On February 1, Espejo said the rebel-returnees, 80 of them from the village of Ladayon, have started community work under Climate Change Adaptation and Mitigation– Disaster Risk Reduction, a program implemented by the DSWD through Cash-for-Work that aims to to strengthen efforts to combat possible disaster risks within their communities.
During their short term work, the returnees will work on community service — including gardening, rehabilitation of roads, day care centers, and schools to mitigate the economic effects of climate change crisis.
"Our government sees the needs of these people and to prevent them from being exploited, we are providing them jobs and capacitating them," Dir. Espejo said.
At the end of their ten-day community service, the returnees will be given P2,900 each by the DSWD. (JBM / DSWD)