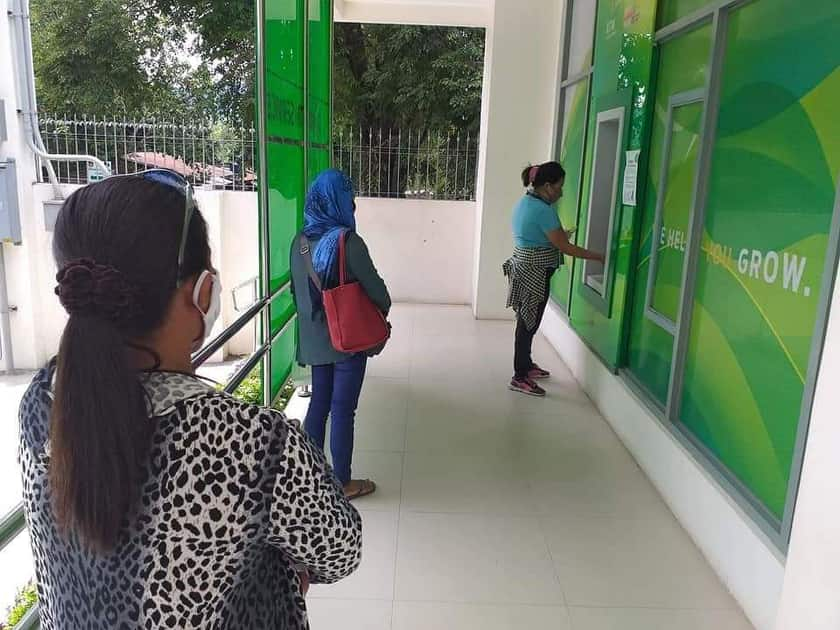 KORONADAL CITY — Beneficiaries of the government's cash transfer scheme have observed social distancing as they began receiving their grants to support their needs while the region have been placed on community quarantine to contain the fast spreading of the new coronavirus, a senior government official announced Wednesday.
Among those who received was Rosario Dianga, in her 40's, a Bla'an native and a parent leader of Pantawid Pamilyang Pilipino Program (4Ps) in the town of Polomolok, South Cotabato who personally extend her utmost gratitude to the government for looking into their needs at the height of global health crisis.
"We don't expect to receive the grants early. We are thankful to our government because we can now buy vitamins, food and other needs in the house," said Dianga, a mother to five-year-old kid.
Dianga recalled they observed social distancing when they withdraw their grants at the Land Bank of the Philippines Automated Teller Machines, saying they were assisted by their municipal links while other grantees waited for their turn at the municipal grandstand.
Cezario Joel Espejo, DSWD-12 regional director, said beneficiaries can use their cash cards for payments in grocery stores and other shops.
"We thank our partners from the Land Bank of the Philippines, Philippine National Police, LGUs, Philippine Army, Regional Development Council and other national government agencies, workers and parent leaders for their efforts in helping us deliver the needs of the people," Dir. Espejo said.
"We appeal to our beneficiaries to stay at home and strictly observe social distancing to prevent the spread of the virus," he added.
Regionwide, the agency covers 226,000 household for 4Ps, the state's anti-poverty program. (JBM / DSWD)