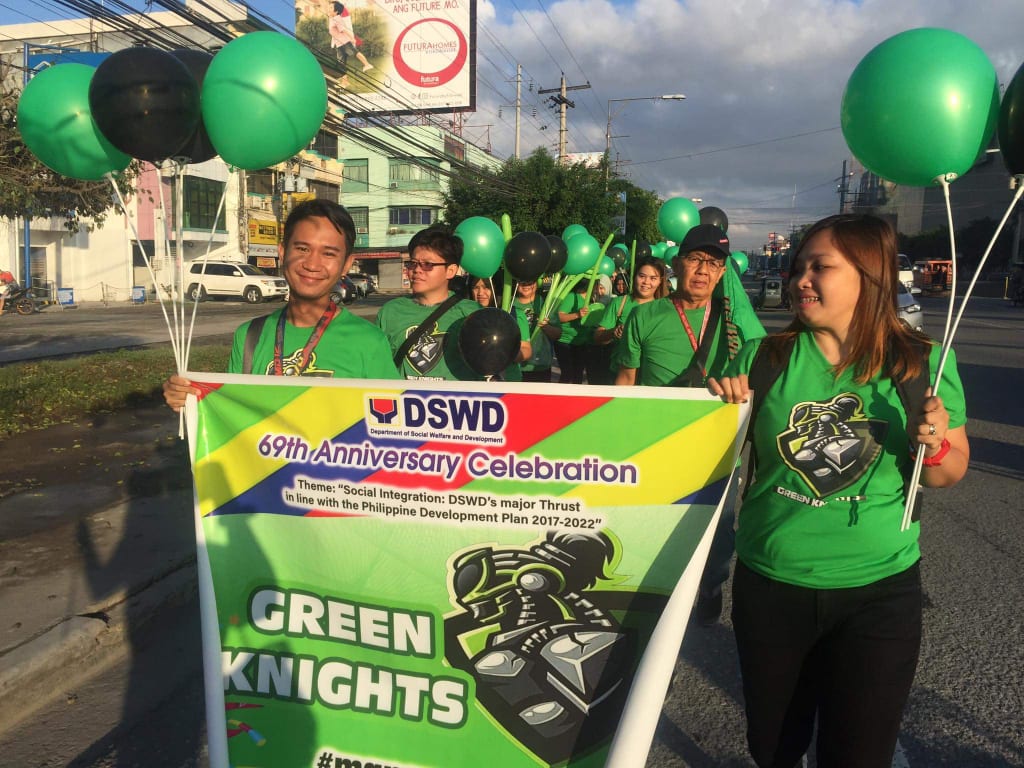 KORONADAL CITY — The Department of Social Welfare and Development (DSWD) celebrated Monday 69th years in the frontline of humanitarian assistance and social protection, reiterating its commitment to serve the welfare of vulnerable groups of people in the region.
Colorful costumed workers marched on the streets of the city's commercial district as they commenced the three-day activity featuring "Palarong Pinoy" held at the agency's covered court.
Speaking during the weekly flag raising ceremony, regional director Cezario Joel Espejo emphasized with co-workers to strengthen unity in diversity, strong camaraderie, and resiliency in this year' celebration with the theme "Social Integration: Major Trust in Line with the Philippine Development Plan 2017-2022".
"We stand united after 69 years. One in spirit, one in our commitment to serve the welfare of those who have less access, less opportunities, less in life," Dir. Espejo said.
"Our strength relies not just on numbers but on the depth our brotherhood to achieve what we envision of our department 69 years from now. No wonder the journey brought us to where we are now, never fearing change and improvement until we achieve the respect that this agency deserves being the heart of the national government," he explained.
Despite some challenges the agency facing in implementing its social protection programs on the ground, Dir. Espejo, who assumed the directorship in August last year, assured the public it will not abandon its commitment to look after the needs of people.
"To be resilient is to be persistent. We remain strong and faithful to our causes," the agency chief stressed.
Being the lead agency in social protection, the Department has developed and implemented various initiatives that are innovative and responsive to the emerging needs of the various sectors of society to achieve its goal for all Filipinos to have greater socioeconomic resiliency as envisioned by the Philippine Development Plan.
(JBM / DSWD)