KORONADAL CITY — Beneficiaries of Pantawid Pamilyang Pilipino Program (4Ps) in Central Mindanao have received their emergency subsidy under the central government's Social Amelioration Program (SAP), the head of Department of Social Welfare and Development (DSWD) said Monday.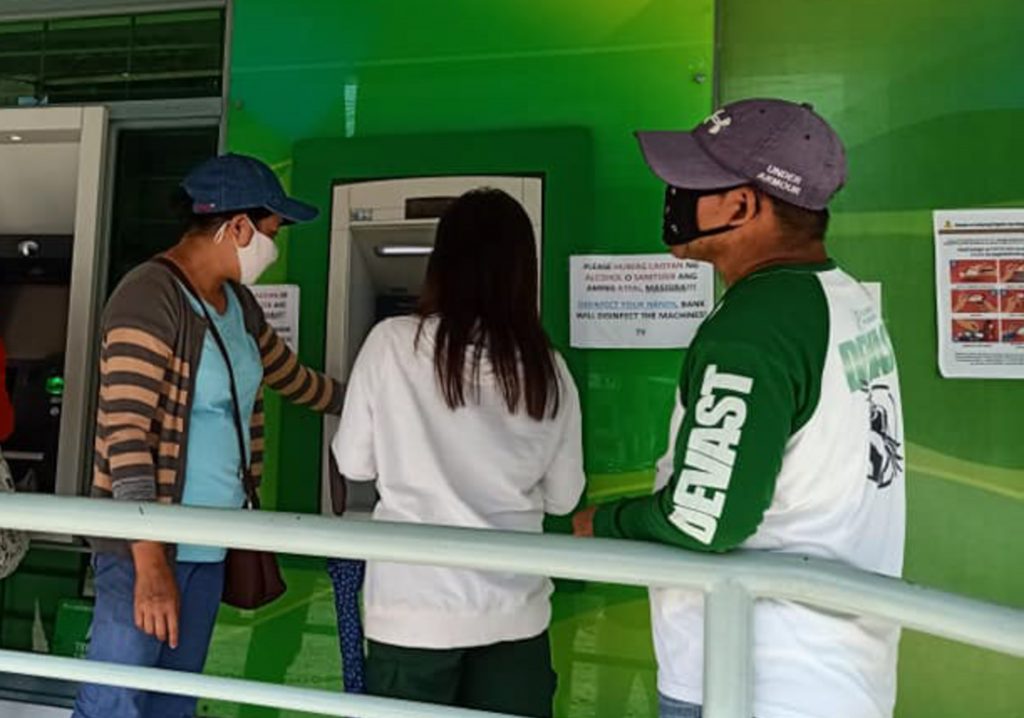 Cezario Joel Espejo, DSWD-12 regional director, said the grants were already deposited by the Land Band of the Philippines to the cash cards of 4Ps partner beneficiaries on April 5 based on the latest information from Central office. The 4Ps beneficiaries were the first batch to receive the aid out of the 953,853 targeted households across the region.
Earlier, the government approved P200 billion pesos that would primary go to the most affected Filipinos targeted at 18 million families.
Dir. Espejo explained the rate, P5,000 per household beneficiary, is based on the current regional minimum wage of P326.00.
"This is the time where we must help each other and show our compassion to those who are most affected of this crisis," Dir. Espejo said.
"Let's refrain from entertaining fake news about the Social Amelioration Program except those information coming from us. Let's help ourselves and the government. We can all survive in this health crisis," he added.
Among those qualified to receive the SAP include the senior citizens, PWDs, pregnant women, solo parents, overseas Filipino in distress, indigenous peoples, homeless citizen, farmers, fishermen, and self-employed.
The SAP also aims to cover those belonging to the informal sector such as directly hired or occasional workers, subcontracted workers, homeworkers, househelpers, drivers of PUJs, UVs, PUBs, Taxi, Pedicabs, tricycles, micro-entrepreneurs, family enterprise owners, stranded workers, employees affected by "no work, no pay policy", farmers, fisherfolks, farm workers, and Sub Minimum wage earners.
The head of the family will fill out all the necessary information in the Social Amelioration Card and must submit the documents needed.
Once completed, a representative from the barangay will collect one copy of SAC to be submitted to local government units (LGUs) for consolidation and encoding in the municipality/city database before formally submitting to the DSWD Field Office. The remaining copy of SAC shall be kept by the family for reference and monitoring of authorities. (Story by JBM, AAA and HTE/ DSWD)