KORONADAL CITY – The Department of Social Welfare and Development (DSWD) tightened the implementation of Social Amelioration Program (SAP) in the region to ensure that only rightful beneficiaries affected by the enhanced community quarantine can avail the state's financial assistance.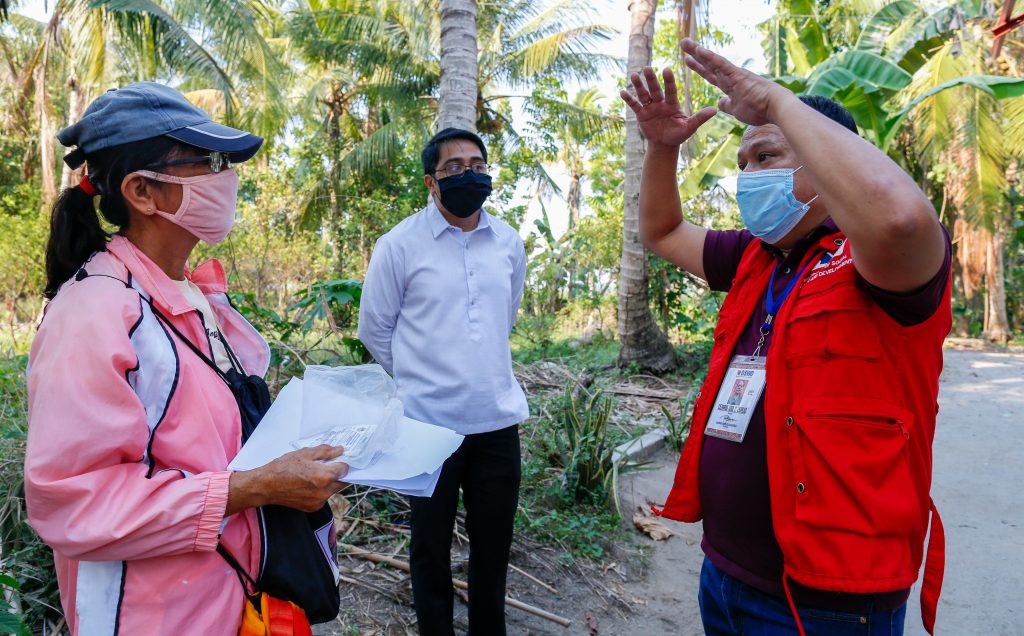 Cezario Joel Espejo, DSWD-12 regional director, said Wednesday that composite teams comprising representatives from partner national government agencies and the Local Government Units were formed and activated to monitor the ongoing distribution of emergency subsidy allowance.
Around 953, 853 households in Region12, including the Pantawid Pamilyang Pilipino Program (4Ps) beneficiaries, were targeted as recipients for SAP, an intervention handled by the DSWD under the Bayanihan to Heal as One Act (RA 11469) signed by President Rodrigo Duterte on March 25, 2020.
The monitoring teams composed of representatives from the Department of Trade and Industry, Department of Finance, Department of Labor and Employment, Department of Interior and Local Government, Philippine National Police and Armed Forces of the Philippines, and Bureau of Fire Protection have recently discovered a number of non-eligible recipients.
"Upon discovery of non-eligibility after validation, the names of non-qualified residents were removed from the payroll. This is a good indication that everybody is working to make sure that the assistance will go to rightful recipients," the chief of the agency said. In addition, Dir. Espejo thanked various partner agencies who participated in ensuring that the funds of the government are safeguarded from anomalies and irregularities.
As of this posting, more than P2.1 Billion were already released by the department to local government units to cover the P5,000 cash assistance of the constituents affected by the lockdown.
"As of today, we are waiting for only eight (8) LGUs to submit requirements to commence payout for the SAP," Dir. Espejo said.
Urging the public to immediately report irregularities on cash distribution, Dir. Espejo said that "Our teams are going around in areas where there are scheduled payouts to properly monitor the SAP implementation. Please report to them any concern regarding our program implementation," Dir. Espejo added.
He emphasized that the Central Office in Manila has already issued a flash appeal for LGUs to cover the assistance of their constituents not included in the SAP but falls on poor and severely affected families.
Based on the guidelines stipulated in the Joint Memorandum Circular on the provision of Emergency Subsidy Program, the target beneficiaries eligible to receive assistance are those low-income families, assessed to be most affected by the imposition of the community quarantine, given their existing life situations or circumstances.
At the same time, the household of the target beneficiary must have one family member who is a senior citizen, PWD, pregnant women, solo parent, overseas Filipino in distress, indigenous people, homeless citizen, farmer, fishermen, and self-employed.
"Maybe if LGUs still have enough savings for programmed projects not yet implemented this year, they could allocate the funds to finance the subsidy of their constituents," he concluded. (JBM / DSWD)