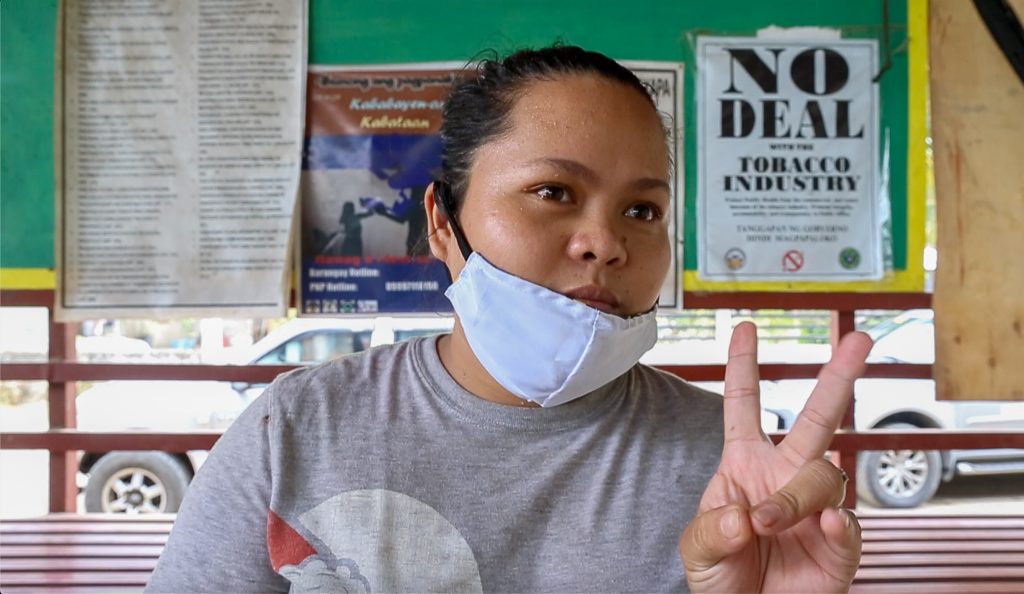 MAGPET, NORTH COTABATO — When authorities imposed a total lockdown last month, Whendy Pido foresees a looming crisis that could terribly affect the daily needs of her family.
A mother to a ten-year-old boy, Whendy says at first she thought the enhanced community lockdown implemented by their local government officials could only last for few weeks but now its moving on the second month, a decision made by authorities limiting movements of people as part of efforts to flatten the increasing spread of deadly coronavirus.
In the small village of Del Pilar where Whendy stays with her son in a wooden-made house surrounded by rubber trees, most of the people fell into grimmer poverty as the virus continues to rage, preventing residents by local law enforcers to go out from their homes to work in the region, home to some of the poorest people on the fringes of Region 12 society.
According to Whendy, should only official allows them to work, at least they have something on their table at the end of the day, a daily scene for most of the people which only adds desperation and anxiety making it difficult to have a sense of the importance of the strict adherence to the lockdown.
Over the weekend, residents in the town saw a shimmer of hope after local government unit of Antipas, a mountain town in North Cotabato province, began the distribution of government's emergency subsidy allowance under the Social Amelioration Program (SAP).
The intervention, spearheaded by the DSWD under the Bayanihan to Heal as One Act (RA 11469) signed by President Rodrigo Duterte on March 25, 2020 with P200 Billion funding, primarily aimed to ease the effects of the enhanced community quarantine.
The assistance will benefit the poorest of the poor and informal economy sectors of society like Whendy, a full-time housewife who only rely on the income of her husband working as laborer in one of the rubber farms close to their village.
Whendy was among the residents provided by P5,000 cash assistance under SAP. However, upon knowing that her husband, who was in an adjacent village, was also provided with the same assistance, she immediately returned the money.
The money could have gone a long way for her family, as the enhanced community quarantine continues to remain in effect until April 30, 2020. She could have kept the money depriving those poor residents who are equally in need of assistance like her.
However, Whendy realized how insensitive she could be – knowing that there are more poor families in their barangays who barely have food to eat due to COVID-19 pandemic declaration brought about by the enhanced community quarantine.
It would be a huge help to my neighbors who have not yet received support from the government. I know we might land in jail if I would not return the money," she quipped after the payout in their village on Sunday afternoon.
She thanked the government for the timely assistance extended to them saying, "our government has compassion in helping those poor families who are economically displaced by CoViD-19 pandemic," she said.
"Thank you President Duterte because with our present condition now, you did not leave us alone. The money is a big help for us who have no source of income in this trying time," she said.
"To my neighbors, if the assistance given to you was doubled, please return it. It's not good if you get twice while others have nothing on their table," she concluded.
Other sectors in the community in the town who received the same assistance like Whendy were senior citizen, PWDs, pregnant women, solo parents, overseas Filipinos in distress, indigenous people, homeless citizen, farmers, fishermen, and self-employed. (DSWD)