KORONADAL CITY – Relief supplies for residents affected by the enhanced community quarantine in the Central Mindanao Region are all fit for human consumption, a senior official of Department of Social Welfare and Development (DSWD) assured Thursday.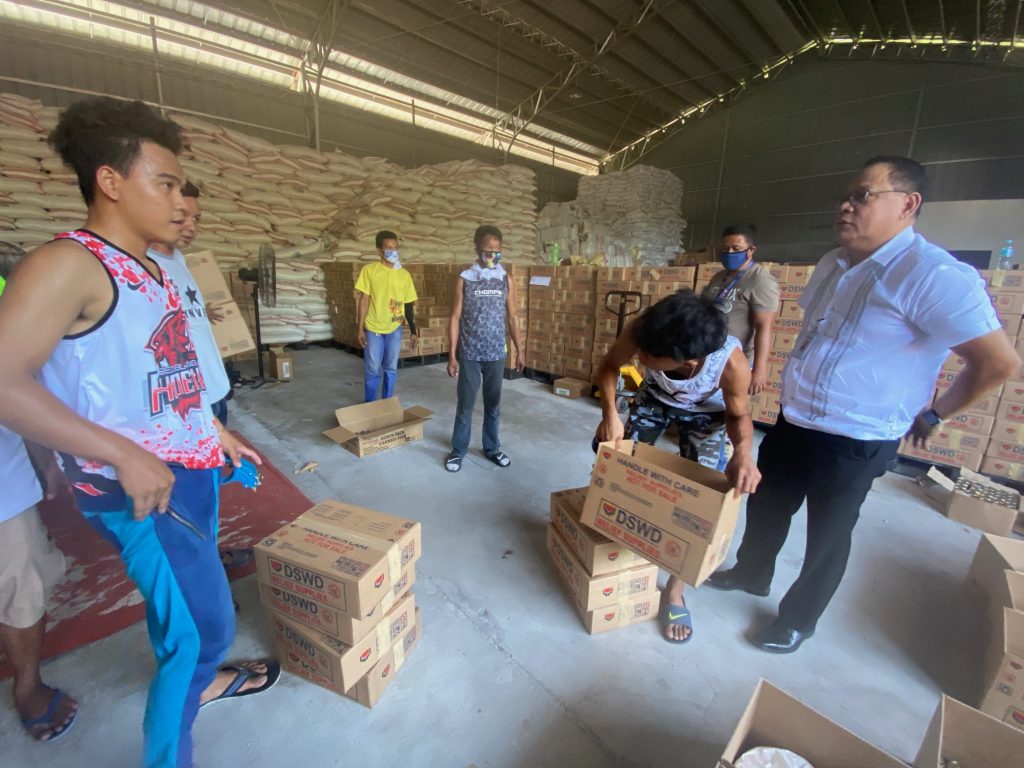 Cezario Joel Espejo, DSWD-12 regional director, said the agency ensures all expiry dates of purchased goods were strictly checked before being repacked for distribution to in need constituents affected by the community quarantine imposed by the government to curve the increasing cases of Covid-19 pandemic.
Dir. Espejo's pronouncement came days after he inspected the agency's warehouse located in Tantangan town in South Cotabato where volunteers and employees were repacking food packs, which will be distributed to local government units (LGUs) upon request, once they run out of supplies.
At the same time, the agency, according to him, is working closely with LGUs in identifying target beneficiaries, possible distribution points, including strategies to be undertaken to ensure the smooth distribution of goods.
"We assure the public that all our relief food packs are safe for human consumption," Dir. Espejo said.
Recently, 700 sacks of rice, nearly a thousand boxes of food packs and two tents, were delivered to different LGUs in the region, with the help of the military and police.
"We appreciate the assistance extended by the Armed Forces of the Philippines and Philippine National Police in the delivery of food packs to the beneficiaries," the director stressed.
"The good thing is, we are all working and coordinating together to address the needs of most affected people with this CoViD 19 crisis," he added.
Aside from relief assistance, the agency, according to the DSWD chief, continuously accepts clients needing medical and burial assistance through Assistance to Individuals in Crisis Situation (AICS), a program that serves as a social safety net or a stop-gap measure to support the recovery of individuals and families suffering from unexpected life events or crisis. (Reports from JBM, HTE, AAA / DSWD)