MAASIM, SARANGANI — The government has started releasing the P793 million financial assistance of indigent senior citizens across the region, a senior official of Department of Social Welfare and Development (DSWD) Field Office No. XII (DSWD FO XII) announced Tuesday, saying the agency will fast-tract the distribution of grants of elders affected by the global health crisis.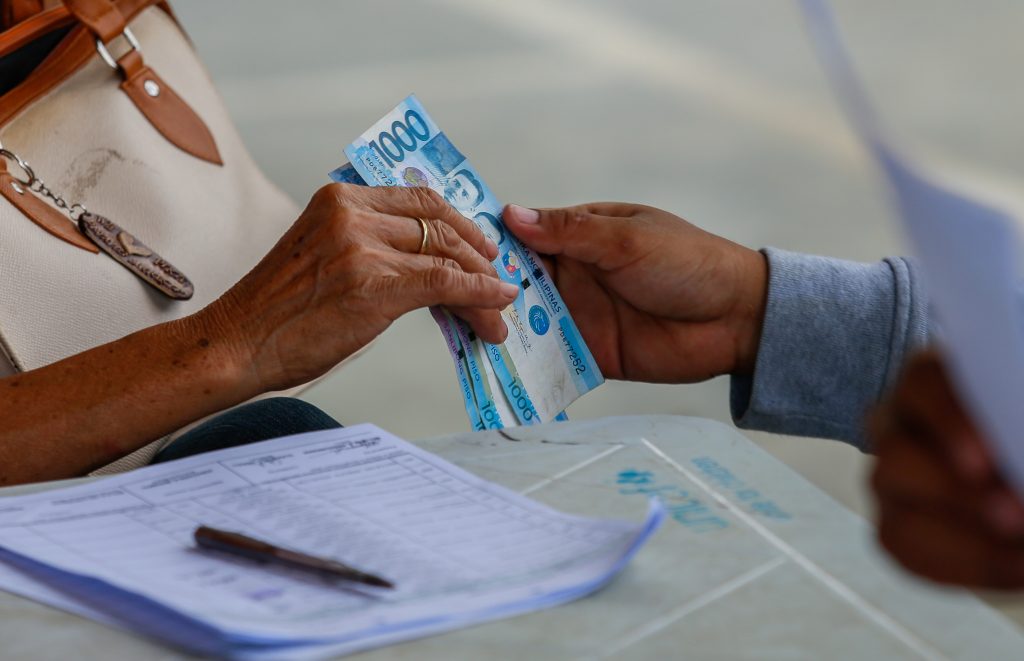 Juliet Clavel, who oversees the releasing of assistance in this town, said they commenced the distribution of P3,000 to each 4,082 seniors for their July to December pension.
"We thank our village marshals for ensuring health protocols observed during the distribution," Clavel said.
Juanita Lopez, 65, among the 315 recipients in the village of Lumasal, thanked the central government for the timely release of their pension as they ran out of funds to cover her maintenance.
Lopez, who was on a wheelchair assisted by her son in claiming her money, said she will use the financial assistance vitamins, Diabetes medications, and other needs.
"Once I arrive home, my son Henry will go to the drugstore to buy my medicines," Lopez said while showing a drug prescription after a DSWD staff handed over the money to her.
Region-wide, the agency will distribute P3,000 each to 264,358 qualified senior citizens, according to Cezario Joel Espejo, DSWD 12 regional director.
"Our elders need the money. We are working with local officials to fast tract the distribution of these grants without compromising the health protocols," Dir. Espejo said.
The DSWD handles the implementation of Republic Act (RA) No. 9994 or the Expanded Senior Citizens Act of 2010 where indigent senior citizens could receive a monthly stipend worth P500 from the state.
Under RA 9994, it defines indigent senior citizens as "any elderly who is frail, sickly or with disability, and without pension or permanent source of income, compensation or financial assistance from his/her relatives to support his/her basic needs, as determined by the DSWD." (JBM/DSWD)