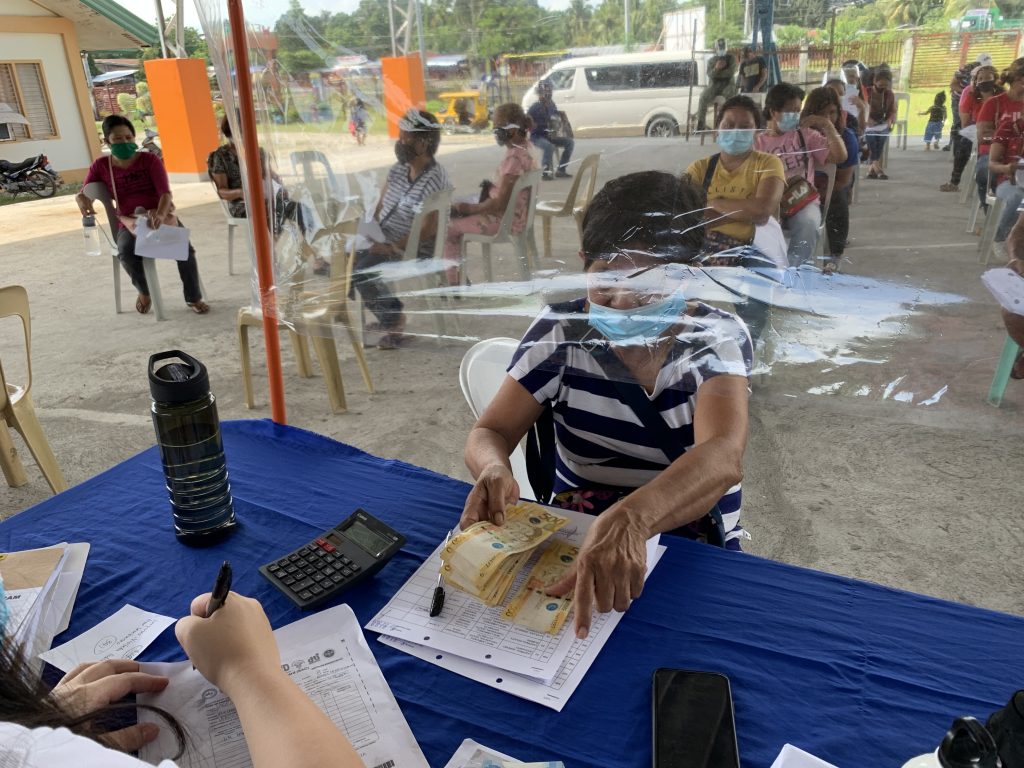 KORONADAL CITY — Thousands of residents across central Mindanao have availed the central government's livelihood grants as part of efforts to lessen the effects of the global health crisis, a senior government official announced Tuesday, saying the agency already released at least 26-million in the last two weeks. 
Cezario Joel Espejo, regional director of Department of Social Welfare and Development Field Office XII (DSWD FO XII), said around 3,842 of the 6,988targetedqualified individuals from the towns of Aleosan and M'lang in North Cotabato; Bagumbayan and Tacurong City in Sultan Kudarat; and Maasim in Sarangani were provided with "seed capital fund" not more than P15,000 as start-up fund to improve their socio- economic well-being.
Dir. Espejo said the majority of the recipients of Livelihood Assistance Grant, part of the Social Amelioration Program under the recovery phase, was meant to help low-income families whose primary sources of income were affected by the pandemic.
Majority of the recipients, according to Dir, Espejo, were market and street vendors, including those belonging in marginalized sectors such as self-employed or those working in family workshops, jeepney drivers, rural workers like fisherfolks and farmers.
One of the recipients, Penos Senaida, in her 40s from the town of M'lang, North Cotabato who recieved P7,388 seed capital, thanked the government for the timely support, saying their savings from their small business had dried up due to strict varying quarantine restrictions.
Senaida said she will use the money to resume their sweet potato cube vending business at the town's public market.
"I thank the government for supporting us. We really need money right now to support our daily needs," she said.
The financial aid was based on the Omnibus Guidelines in the Implementation of Emergency Subsidy Program of DSWD, an intervention based on the Bayanihan to Heal as One Act (RA 11469) signed by President Rodrigo Duterte on March 25.
The law was meant to ease the effects of enhanced community quarantine imposed by authorities as part of hard-line measures to contain the spread of the coronavirus pandemic. (Reports from JBM, AAA, JDD, YM, PLB / DSWD)