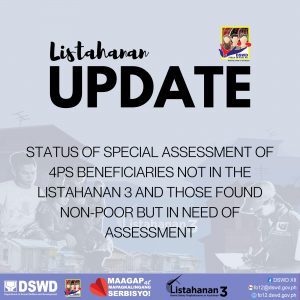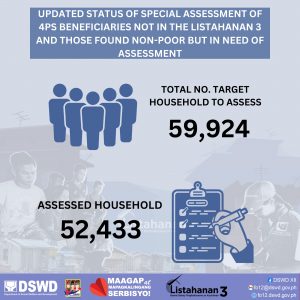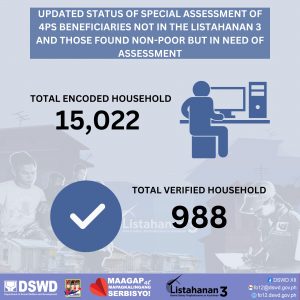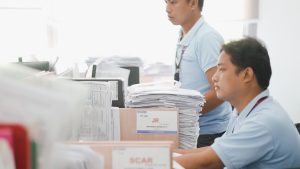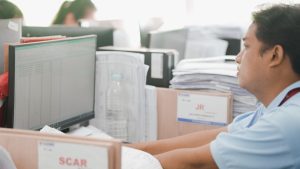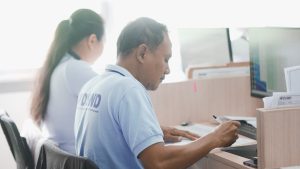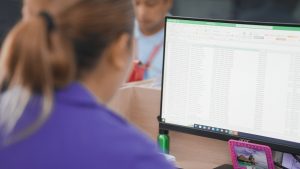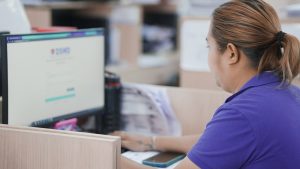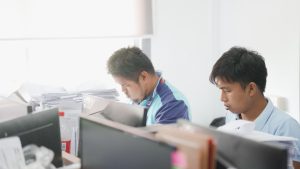 SOCCSKSARGEN| Special Assessment of 4Ps households now on its 88% completion
This was confirmed by Policy and Plans Division Chief, Sohra P. Guialel in the meeting held last January 22, 2023. "These families do not belong in the Listahanan 3 and are non-poor but in need of re-assessment," said Guialel.
The National Household Targeting System (NHTS), in collaboration with Pantawid Pamilyang Pilipino Program (4Ps) staff and with the assistance of Normalization Staffs and volunteers from DSWD XII, carried out a simultaneous encoding since week 1 of January this year.
Currently, the Field Office XII has a total of 59,924 Household target for special validation, 52,433 (87.50%) household were already assessed and completely underwent household assessment interviews. 15,022 (28.66%) were encoded; 988 (6.81%) were verified, and there are 7,502 (12.52%) pending for household assessment.
As stipulated under Department Order No. 1 series of 2008, With the conduct of Special Validation and Assessment, the agency will have to Adopt the Targeting System for Poverty Reduction as Mechanism for identifying potential beneficiaries of the DSWD Social Protection programs and services.(Jonas Andrade/SMO)
#BawatBuhayMahalagaSaDSWD
#DSWDListahanan3
#Bawatbahaymagkakasamasakaunlaran